Funded by the Robert Wood Johnson Foundation, AcademyHealth supports three national change leadership programs though policy and communications training.
These three national change leadership programs were designed by the Robert Wood Johnson Foundation to extend the influence and impact of leaders working to build a Culture of Health. For decades, the Foundation has supported the development and diversity of health care leaders with landmark programs for clinical scholars, physicians, nurses, and researchers. Building on this core value, the Foundation created these programs to invest in leaders from more diverse sectors—leaders who have the passion, ingenuity, and influence required to navigate the rapidly evolving health and health care environment and the factors that shape it.
Apply Today!
The 2018 calls for applications for RWJF's interdisciplinary leadership programs are currently open.
To learn more and to apply, please visit the RWJF website.
Applications are due Wednesday, March 14, 2018.
Clinical Scholars
Clinical Scholars is a national leadership program aimed toward clinically active health care providers spanning a range of disciplines—nurses, physicians, pharmacists, physical therapists, dentists, allied health, veterinarians, and many others. Working together in interprofessional teams, participants engage in intensive learning, mentoring, and networking to lead transformative change—centered on health equity—in their communities. This program is hosted at the University of North Carolina, Chapel Hill.
Health Policy Research Scholars
Health Policy Research Scholars is a national change leadership development opportunity for full-time doctoral students from underrepresented populations or historically disadvantaged backgrounds, entering the first or second year of their doctoral program, from any academic discipline who are training to be researchers and are interested in health policy research. The program is hosted at Johns Hopkins University.
Inderdisciplinary Research Leaders
Interdisciplinary Research Leaders is a change leadership development opportunity, supporting teams of researchers and community leaders to apply health research and policy to meet the pressing needs of communities. With a shared commitment to creating a healthier, more equitable future, these powerful alliances will be challenged to collaborate in new ways and accelerate the real-life impact of their work. The program is hosted at the University of Minnesota.
Information about the fourth leadership program, Culture of Health Leaders, can be found here.
 
Funder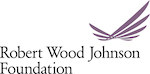 Questions? Contact Bonnie Cluxton.