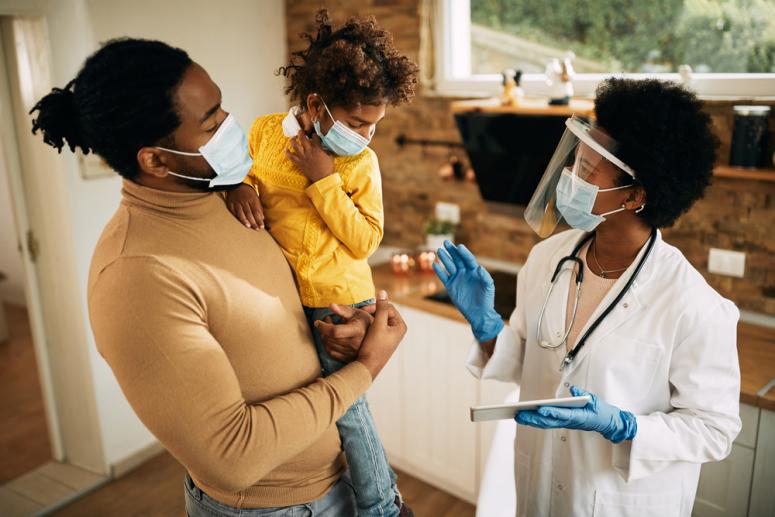 Children with medical complexity (CMC) live with chronic conditions that require substantial interactions across multiple care providers often located in disparate systems. Building on previous work to advance health equity and public and population health, AcademyHealth is leading a Maternal & Child Health Bureau (MCHB) Coordinating Center with Boston Children's Hospital and Family Voices which will offer technical assistance to five Health Resources & Services Administration (HSRA)-funded demonstration sites in implementing and evaluating evolving care models for children with medical complexity and their families.
"Every child deserves an equitable opportunity for optimal health and achievement which is the essence of health justice," said co-principal investigator Richard Antonelli, MD, MS, Medical Director of Integrated Care, at Boston Children's Hospital. "In order to achieve this vision, evaluating the performance of models of care that ensure delivery of measurable and sustainable care coordination is essential. Our Coordinating Center will provide the necessary interprofessional training and technical assistance to support implementation and outcome measurement."
Over the next five years, the Coordinating Center will work together with demonstration sites at Childkind Inc., the University of Florida, the University of Montana, and the University of Texas at Austin and at San Antonio to rigorously identify such model features; assess outcomes that are informed by and meaningful to CMC and their families; and assure all CMC have the potential for optimal health and family well-being.
The Coordinating Center will advance the program's objectives in three important ways:
Support demonstration sites in their implementation and evaluation of promising integrated care models through training, technical assistance, and interprofessional education;

Conduct an independent multi-site evaluation guided by implementation science frameworks to assess the effectiveness and success of demonstration site activities;

Assist with national spread and sustainability of promising models by leveraging a broad network of stakeholders in equitable, integrated care delivery.
"Peer learning and connection between sites across the country presents a great opportunity to advance knowledge in this area and make a difference in the lives of patients and families," said principal investigator Elizabeth Cope, Ph.D., M.P.H., Senior Director at AcademyHealth. "We are thrilled to support the important work of these demonstration sites as they work to transform care and advance equity in this important population."
Learn more and follow program updates here.
This project is supported by the Health Resources and Services Administration (HRSA) of the U.S. Department of Health and Human Services (HHS) as part of an award (UJ6MC45789) totaling $3.5 million. The contents are those of the author(s) and do not necessarily represent the official views of, nor an endorsement, by HRSA, HHS, or the U.S. Government. For more information, please visit HRSA.gov.
Blog comments are restricted to AcademyHealth members only. To add comments, please sign-in.