Upcoming Event
This introductory seminar developed with support from the National Library of Medicine reviews data visualization use in communicating research, different approaches, and best practices.
Upcoming Event
This webinar features the work of 2017-2018 NCI/AcademyHealth Healthcare Delivery Research Visiting Scholar, Larissa Nekhlyudov, M.D., M.P.H., who will present on her project on developing a framework for quality measurement in cancer survivorship care that may be used to drive research, policy, and clinical care in diverse settings.
Upcoming Event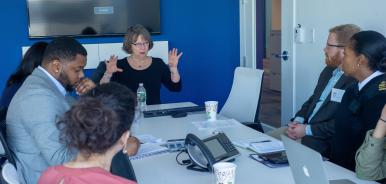 A deep-dive into all aspects of health data policy and strategy designed for professionals in emerging data-centric roles.