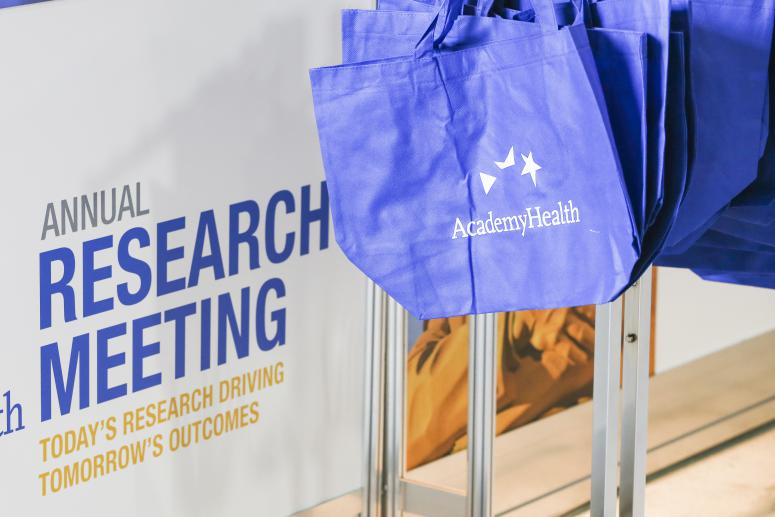 Success is subjective. To me, being successful as a junior faculty member means doing meaningful and rigorous work, earning respect from my peers, and meeting milestones toward/beyond tenure, while always putting my family and personal wellness first. Because I'm only a second-year assistant professor, I was exceedingly flattered when Chris Harle asked me to speak on a panel called "How to be Successful in Academia" at this year's Annual Research Meeting (ARM).  I certainly haven't achieved a fraction of what my fellow panelists (Ben Sommers, Tim Huerta, and Laura Gottlieb) have. There's a benefit to my inexperience, though:  I'm in a great position to speak to the "just-starting-out" audience. Here's a summary of my talk, which incorporated some generous input from Shooshan Danagoulian, David Bradford, Chris Ruhm, and Val Lewis. Please note that these goals match the tenure expectations at my university. Yours may have a different balance.
Goal: Be EXCELLENT in Research 
Develop a cohesive research portfolio/agenda. You want to demonstrate that you are advancing the field in a few distinct subject areas, which requires commitment to and depth in those areas. Think beyond tenure. What do you want your work to do?
Manage your time by setting goals for the year, then work backward to fill in your weekly/monthly calendar. Frequently assess whether your share of time spent on research, teaching, and service equals the expectations from your institution (or the institution to which you aspire!)
Set up a formal or informal network of mentors, with a variety of perspectives represented. What do mentors do? In part, they:
- introduce you at conferences
- read early drafts
- suggest grant mechanisms & journal outlets
- provide guidance on tricky professional situations
4. Cultivate humility. You are very smart - but you don't know everything. Truly hear what others are saying when they provide comments. They are likely strengthening your work & improving your chances of success. There is a fine line between useful confidence & harmful arrogance.
Coauthor strategically and diplomatically. Save time and energy by knowing and capitalizing on your strengths, then partner with people who are strong where you are weak. Have authorship conversations early on. Protect your needs while respecting those of others.
6. On grants:
- Diversify your funding portfolio. Spread your time among in-house funding opportunities (we have these internal awards at WVU), 5 percent contributions to others' grants, & larger roles.
- Seek opportunities appropriate for your career stage – you will have a better shot at winning them. Examples include dissertation awards for doctoral students and the preference given to early stage investigators for some NIH mechanisms.
- Use the resources available at your institution. For example, my institution has a "Tweak My Aims" program, and R and K award writing clubs. If your institution doesn't have the resources you need, request them: use your start-up funds to hire a professional grant reviewer, or form a writing club with several colleagues (at your institution or elsewhere).
Goal: Be EXCELLENT at Teaching
When possible, focus on class discussion. Let students know you don't mind if they're wrong, but you do mind if they aren't engaging during class. Respect that engagement looks different for introverts & extroverts and offer opportunities for both.
Manage your time: set one day for teaching responsibilities (prep, grading, and office hours). Let students know when they can expect you to answer emails (e.g. 2x a day & never on weekends). Give them a list of "check first" resources: syllabus, their textbook, Google, the TA.
Make things as easy as possible on yourself & the students. Don't spend hours prescribing every second of a class session - it curtails useful tangents and conversation. Give the students the resources they need to succeed. For example – why ever withhold formulas on an exam?
Goal: Be SATISFACTORY in Service
Choose service as strategically as possible. You likely have a low service requirement, relative to teaching and research. Say yes to opportunities that will help you network (e.g., search committees, speaker series) and magnify your name recognition.
2. Say no to opportunities that will overload you and steal focus from priorities. Here's how:
- "As junior faculty, I'm expected to focus more on XX ..."
- "I'll have more time next semester; does that work with your time frame?"
- "I have a contact who's a better fit for this. Let me connect you."
Miscellaneous Major Lessons:
Develop, broadcast, and lean into your brand (everything from your research topics to what you wear). It'll minimize the mental costs of decision making.
Make things easy on yourself. Ask questions, delegate with diplomacy, and leverage all available resources.
Stay positive

. This is the best job in the world. If it's not fun, change your work or your attitude. If you adopt a "win or learn" mindset, you will never lose.
Do you have anything to add? Tweet me your comments at @_Lindsay_Allen. 
Blog comments are restricted to AcademyHealth members only. To add comments, please sign-in.