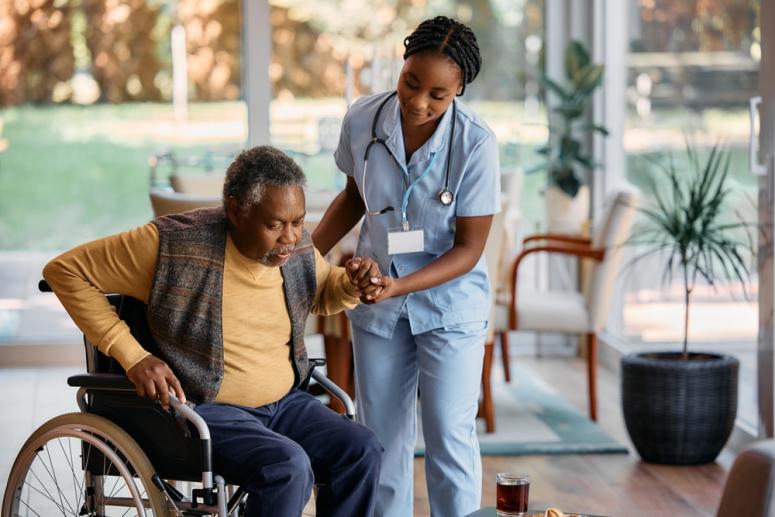 According to the CDC, one in four adults in the United States experience some type of disability. Individuals with disabilities face health disparities in multiple areas including life expectancy, maternal mortality, diabetes, cardiovascular disease, cancer, and mental health concerns. This diverse population also faces difficulties accessing health care and receiving preventative screenings.  
Recently, the National Institute on Minority Health and Health Disparities took the crucial step of designating people with disabilities as a population with health disparities. The NIH called for novel research on the "[i]ntersections of disability, race, and socioeconomic status on health care access and health outcomes," and acknowledged those living in underserved rural communities may face substantial and unique barriers. This presents an opportunity for health services researchers to prioritize work exploring the intersection of disability and rurality, which while important for promoting health equity, has often been overlooked in health disparities research. 
Research in this area is needed because rural Americans, like adults with disabilities, face health disparities, including high rates of morbidity and premature mortality, though there is substantial regional variation. These outcomes are attributable to social determinants of poor health in many rural areas in addition to lack of accessible health care. Specifically, rural Americans struggle to access health care due to a shortage of providers, limited insurance coverage, and inadequate mental and oral health services.  
It is also a priority as adults living in nonmetropolitan counties are more likely to report any disability as well as three or more disabilities than those in large metropolitan areas and may face compounding disadvantages. For example, finding an appropriate provider to address the physical and mental health concerns of diverse populations can already be challenging for adults with disabilities. Particularly as only 40 percent of surveyed physicians report they are "very confident" in their ability to provide care for individuals with disabilities and only 56 percent strongly agree that they welcome those with disabilities in their practices. Physicians also report a range of biases and structural barriers to providing care for individuals with disabilities that perpetuate health disparities for this population. With 80 percent of rural America medically underserved, the chance of finding a provider who is confident in their ability to provide care to those with disabilities in a rural community is likely smaller than in larger metropolitan centers. Furthermore, the disproportionate closing of obstetric units in hospitals in rural counties with less than 10,000 residents risks exacerbating health disparities experienced by pregnant adults with disabilities in rural areas.  
It is difficult to estimate the extent of health care disparities for rural adults with disabilities due to a dearth of studies. Those that do exist, however, point to inequity. For example, rural adults with disabilities report many barriers to obtaining primary care and mental health services. And rural women with disabilities are less likely to get breast and cancer screenings compared to urban women with or without disabilities and rural women without disabilities. Older adults with disabilities in rural areas are also 19 percent less likely to have received colorectal cancer screenings than those in metropolitan areas, placing them at greater risk for late diagnosis and mortality. These disparities indicate the need for research on additional metrics and underlying mechanisms to develop evidence-based policy solutions.  
This NIH funding opportunity allows researchers to investigate how evidence-based strategies to improve rural health can better serve individuals with disabilities. Research at this intersection should utilize integrated models of health care accessibility and incorporate program models designed to address health care barriers for adults with disabilities into rural health improvement strategies. Several key areas of needed research include: 
These areas are only starting points. To improve health outcomes and services for adults with disabilities in rural areas, it is essential to meaningfully partner with those with lived experience in the research process, as well as in broader rural health care stakeholder conversations to co-design policy. Including adults with disabilities who live in rural areas and rural health professionals in disability policy creation is also key.  
Blog comments are restricted to AcademyHealth members only. To add comments, please sign-in.