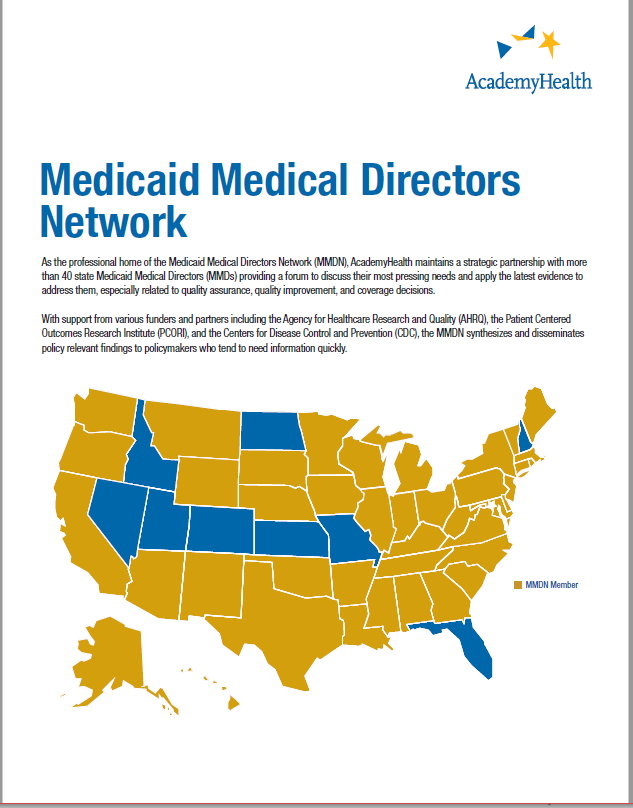 MMDN One-Pager
This one-pager provides an overview of the network objectives along with current activities and projects.
Download Publication
The MMDN seeks to advance the health of Medicaid beneficiaries by providing a forum for senior clinical leaders to discuss their most pressing needs and share best practices. Facilitated by AcademyHealth's Evidence-Informed State Health Policy Institute, the MMDN conducts multistate projects on pressing topics, hosts yearly convenings, and leverages collective experience to support and advance both state and national work.