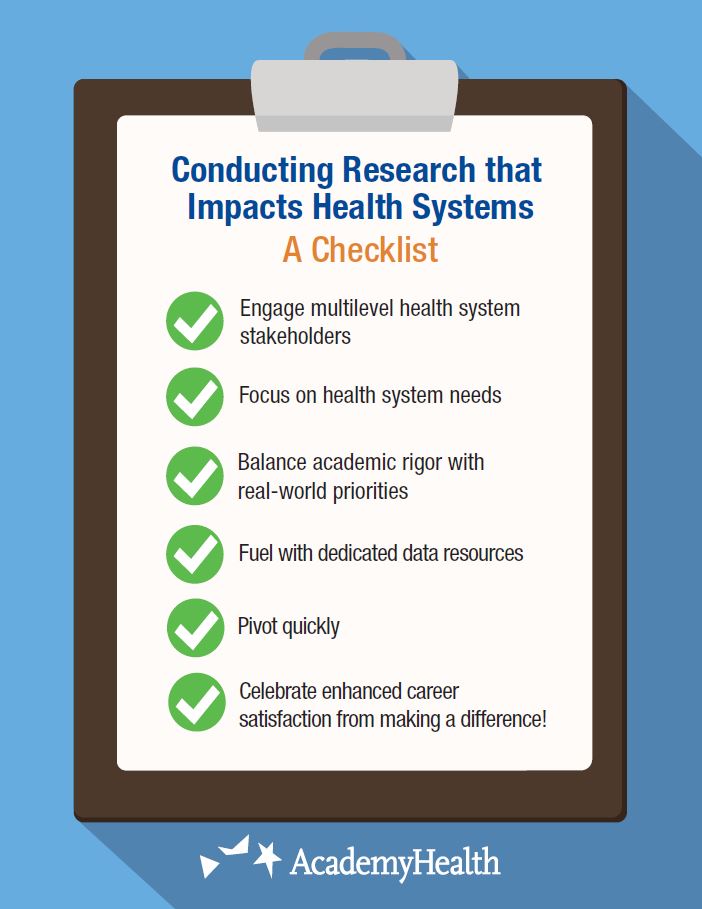 Conducting Research that Impacts Health Systems: A Checklist
This one-pager outlines six key characteristics of effective embedded research teams.
Download Publication
During a members-only zoom event in January 2021, Elizabeth Yano, Ph.D., M.S.P.H. led an interactive discussion on challenges embedded researchers encounter in a real-life health system setting. She shared practical tips for successfully managing tensions that can arise between research and organizational operations and took questions from attendees on challenges they were facing in their own work.
This checklist highlights some of the best practices when it comes to navigating research and operational tensions to ensure research makes an impact on health systems.