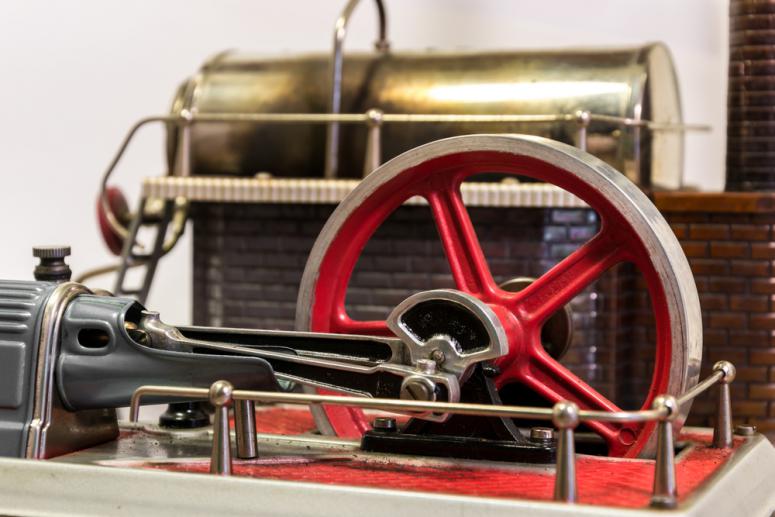 A decade has gone by since the passing of the HITECH Act, which forever changed the roles of the federal government in health information technology. What are the three most significant achievements as a result of that legislation?
First, we've dramatically accelerated provider adoption and use of electronic health records capable of collecting and sharing personal health information. Nearly every hospital and the overwhelming share of physician practices operates a certified health record.
Second, we've initiated a "flywheel" for public/private collaboration to standardize more of the patient health record capable of support applications ranging from improved care coordination to guidelines-based decision support. With the growing consensus designating FHIR as the primary interoperability standard, we are making up for a "lost decade" whereby the tech industry failed to add any regulated data elements beyond what was minimally called for in 2010. Adding more data elements hasn't been a technical problem, but rather one of misaligned incentives, or perhaps more generously, miscommunication. Vendors state, correctly, that customers aren't asking for more open data standards, at least not at the expense of higher priority items for the institution. Thankfully, with the advent of "FHIR accelerators," we have a more focused public/private sector effort to aggregate demand and organize real-world testing for faster deployment and use.
Third, and perhaps the 'sleeper' policy to watch, addresses consumer access to their health information. We extended HIPAA's right for a patient to access their health records within 30 days to a digital right that requires providers to enable a "readily producible" electronic version that will increasingly move towards real-time API access to consumer-designated apps. We are in the early days of this journey, but I'm confident it may be the foundation for a more coordinated, high value care delivery system.
In about "Ninety Days" CURES Act provisions to overcome barriers to interoperability and patient access to data will require CMS to provide

immediate electronic access to medical claims and other health information to enrollees. You've been a leading advocate for FHIR standards and open APIs to fuel innovative care solutions as a result of this data flow. The green flag is about to drop – what happens next? Will patients see the results and how will they be manifested?
I believe CMS' API access rule on government-sponsored plans will have greater consumer adoption and impact than the initial wave of EHR API services, mostly on account of the breadth of applications competing for consumer attention and the "time to value" by offering any number of insights on how to better navigate the delivery system. CMS reports over 2,000 application developers registered in its Blue Button sandbox, with nearly 30 applications live today. App developers have long developed insights on claims data and can offer them directly to consumers, perhaps in collaboration with primary care doctors or others coordinating a patient's care. I anticipate the first wave of consumer applications that offer valuable decision support to be ready for this year's Medicare open enrollment, which begins Oct. 15.
If you were a hospital or health system CEO today and recognized the impact that open data strategies and transparency means in the future, what would you be telling your executive team and board of directors that they need to do to adapt to this new era of data liquidity to survive and thrive? 
First, I would communicate what I believe reflects a bipartisan "call to action" for our industry to deliver high value care at GDP plus 0% annual growth. Obviously, as we enter a presidential election, the alternative might very well be greater government involvement to run health care on a budget.
Second, I would invite leaders to focus on their role in navigating consumers towards higher value health care – not only measured within their "walls" but perhaps more importantly, at the "handoffs" where we see so many care coordination failures. Benchmarking performance on longitudinal patient data – at a minimum, on data for Medicare and Medicaid beneficiaries as it is accessible without complicated data sharing agreements, is job one.
Third, I would assign responsibility for data aggregation, access, and use to an executive that reports directly to the CEO – and separated from the CIO who is otherwise accountable for uptime, security, and productivity. This new crop of "Chief Data Officers" are rewarded for how organizations use data, rather than on keeping it "locked up" as might otherwise be an organization's default.
Is there any chance that even with all of these provisions, that interoperability still won't work and providers and institutions won't comply? Patient advocates will be furious. What happens then?
Of course. Our unique public/private partnership for health care financing and delivery offers clear advantages in fostering innovation. However, there is also the risk of stifling clear, bipartisan intent for over a decade demanding that we document and share health information so it can be put to a patient's highest and best use.
While we sort out the technical road map via FHIR API standards development, we understand there are non-technical implementation barriers – perhaps conflicting business incentives among the top – that will limit our progress. I presume the emerging role of HHS' Office of Civil Rights in enforcing a patient's right to access health information in a "readily producible" form will lend voice to frustrated patients and the advocates who fight for them.
CMS has said that Medicare Advantage encounter data is being made available, and for the first time, Medicaid claims data will also be made available to qualified users.  What will this mean in terms of cost and quality of care – does transparency lead to better value for the consumer?
CMS' decision to release MA encounter data will result in a better understanding of an important policy question – are beneficiaries better off in MA, all other factors being equal, than original Medicare? CareJourney is working to explore this question and we've already surfaced a number of interesting findings, including significant increases in documentation of disease prevalence – such as a doubling of morbidly obese or alcohol-dependent beneficiaries among a cohort of 600,000+ patients who "flipped" from original Medicare to MA in 2015. Maybe this "arbitrage" accurately captures patient conditions, and thus, fuels better chronic disease management programs that result in better care. Stay tuned.
I'm personally ecstatic that our investment in standardizing Medicaid encounter data across states and managed care plans will result in a more research-friendly data release later this year. We have so many questions on how to measure high or low value care among dual eligible, pregnant mothers, integrated behavioral health and any number of social factors that might influence outcomes.
All of these steps of open health data, advanced computing, and powerful analytic tools brings immense capabilities to health care.  How is this likely to help the lives of the Medicare beneficiary in Tucson, Arizona or the disabled veteran in Minot, North Dakota and hopefully not be used against them?
I've called for a new category of health information technology – "Information Fiduciary Apps" – who not only adhere to best-in-class privacy and security protections, but are held accountable for decision support that operates in the patient's best interests, not to the betterment of partners financing the application. Dr. David Blumenthal, our former colleague in charge of the Office of the National Coordinator for Health IT and currently runs the Commonwealth Fund refers to this requirement as a form of "Digital Hippocratic Oath."
I presume that in the near term, consumer-designated applications will compete on trust, especially for apps built by payers, providers or other stakeholders already operating with the patient's best interests in mind.
What was your best summer read?
I'm a fan of Dr. Marty Makary's work and found his latest book, "The Price We Pay," to be particularly insightful, as well as a "call to action" for us to come together as an industry to scale what works and wring out what doesn't. Our CareJourney team is working on building a trusted, transparent provider rating system in the spirit of Dr. Makary's work that is only possible on account of three emerging trends: CMS' decision to open up Medicare, MA, and Medicaid encounters data; CMS' investment in an open source episode grouper that allows for more transparent methodologies for organizing data for cost and quality analysis; and industry advancements in computing power and tools to more accurately adjust for risk.
Blog comments are restricted to AcademyHealth members only. To add comments, please sign-in.