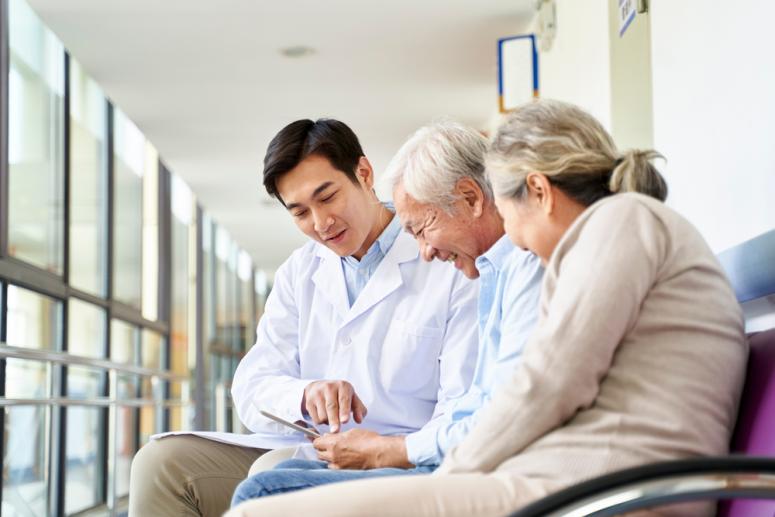 The COVID-19 pandemic has disproportionately impacted low-income populations and communities of color in the United States, with both groups experiencing higher rates of infections and death compared to the general population. This uneven burden has been particularly acute among a population of people with some of the most significant care needs in the country: individuals who are dually eligible for Medicare and Medicaid.
Long before the pandemic, dual-eligible beneficiaries faced the challenge of navigating two different programs that cover different services, function under different rules, and are operated by different government entities. This fragmentation has resulted in disproportionately high spending by the government on care for dual-eligible individuals and persistently poor outcomes. In fact, dual-eligible individuals tend to experience poorer health outcomes than individuals who are enrolled in Medicare only. Dual-eligible individuals, who comprise only 17 percent of Medicare's total population, drive 30 percent of the program's spending and yet are three times as likely as Medicare-only beneficiaries to report that their health is poor.
The pandemic has only deepened these inequities.
Preliminary data from the Centers for Medicare and Medicaid Services (CMS) indicates that dual-eligible individuals were considerably more likely than Medicare-only beneficiaries to be hospitalized from COVID-19.
In response to this crisis, policymakers are urgently seeking solutions to improve care and outcomes for dual-eligible individuals. However, longstanding limitations in the available data and in research have hampered efforts to implement broad-scale, consistent policy solutions that address the fragmented care delivery systems and misaligned incentives that negatively affect dual-eligible individuals' care and outcomes.  
The pandemic has underscored the need and the demand for more, higher-quality research and available data and infrastructure to better inform health policy and develop effective, evidence-based solutions. Among the research needed to close the knowledge gap, a larger and more robust body of evidence is needed to better understand the challenges faced by dual-eligible individuals in navigating and accessing care, the features of successful models that integrate Medicare and Medicaid, and the incentives and disincentives that have shaped the care landscape.
To help bolster data-gathering and research in this space and bring greater depth of thought to policymaking, Arnold Ventures is investing in building the research pipeline on the dual-eligible population. Earlier this year, Arnold Ventures partnered with the Administration for Community Living and CMS to convene researchers and policymakers to discuss the needs and opportunities to grow the evidence base around care for people who are dual-eligible. This summit brought to the forefront important conversations about care models and systems that serve this group, particularly those focused on helping dual-eligible individuals get the supports they need in their homes and in their communities, rather than in institutional settings like nursing facilities, which tend to be expensive and are often not the preferred care setting for dual eligible individuals, let alone the majority of Americans. Evidence-based care models focused on helping beneficiaries stay in their homes can also reduce preventable hospitalizations, which can be dangerous for beneficiaries and costly for the Medicare program.
With the Biden Administration's focus on expanding access to care at home and supporting the home-care workforce, benefits that are by in large offered through the Medicaid program, demand for research and evidence analyzing Medicaid claims and encounter data will be of particular value.
Learn more about research opportunities in the dual-eligible space.
The opinions expressed in this blog post are the author's own and do not necessarily reflect the view of AcademyHealth.
Organizational Members are a critical link in AcademyHealth's ability to effectively advocate for the field, and support the future field of health services researchers. Organizational Members gain visibility among AcademyHealth membership, enjoy unique networking opportunities, and benefit from event discounts. Click here to learn more.
Blog comments are restricted to AcademyHealth members only. To add comments, please sign-in.