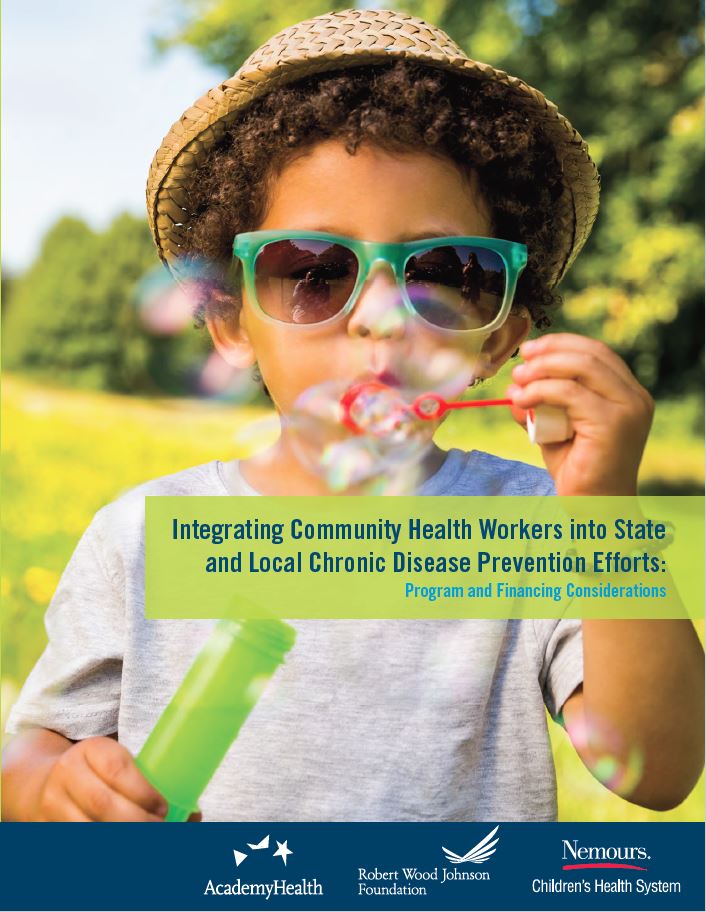 Program and Financing Considerations
Beginning with a deep dive on Washington's Medicaid Transformation Project Demonstration, this brief goes on to outline the role of community health workers and financing models to support their integration into chronic disease prevention efforts.
Download Publication
This brief draws upon information gathered by Nemours to help Washington state and its accountable communities of health and outlines lessons for any state seeking to integrate community health workers (CHWs) into their chronic disease prevent and control interventions. The brief outlines a common definition and roles for CHWs, examines the evidence behind incorporating CHWs into upstream prevention efforts; and discusses financing options available to support CHWs. 
This brief is part of a series on Medicaid Payment Strategies for Financing Upstream Prevention resulting from an AcademyHealth Payment Reform for Population Health initiative collaboration with Nemours Children's Health System. See the rest of the series here.