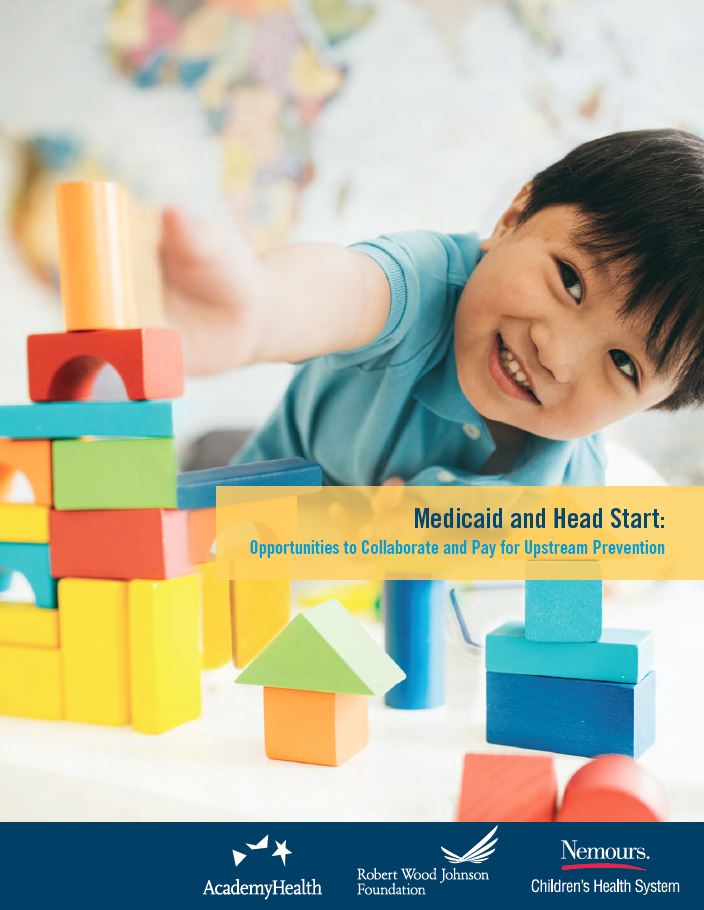 Opportunities to Collaborate and Pay for Upstream Prevention
This brief outlines shared health goals between Head Start and Medicaid, highlights Had Start's expertise in family engagement and assessment of social determinants of health, and lays out opportunities around financing for upstream prevention.
Download Publication
Significant potential for alignment of care coordination and service delivery exists between Head Start and Medicaid. This issue brief draws upon initial experiences from Maryland Medicaid's early efforts to explore connecting one Medicaid managed care organization (MCO) with one or more local Head Start programs in the interest of linking families to needed services — including at least one upstream preventive service — and addressing the social determinants of health.
This brief is part of a series on Medicaid Payment Strategies for Financing Upstream Prevention resulting from an AcademyHealth Payment Reform for Population Health initiative collaboration with Nemours Children's Health System. See the rest of the series here.