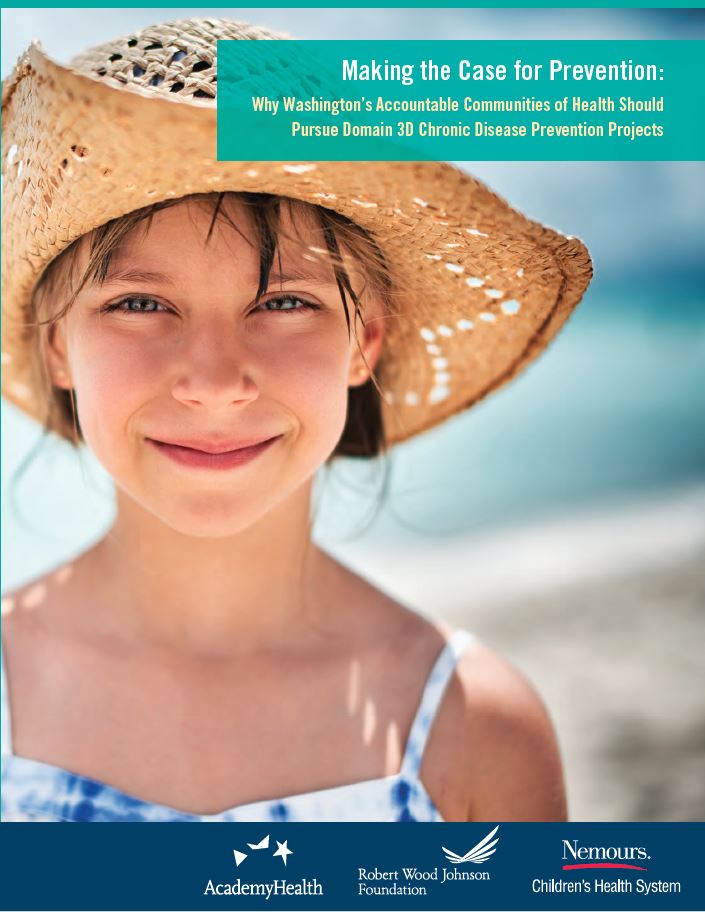 Why Washington's Accountable Communities of Health Should Pursue Domain 3D Chronic Disease Prevention Projects
This resource makes the case for why states should invest in chronic disease prevention and, using Washington as an example, outlines the rationale for why ACHs should pursue Medicaid transformation projects related to prevention and health promotion. It also describes the financial opportunities for ACHs as they work toward Healthier Washington's value-driven goals.
Download Publication
While many stakeholders struggle with making the business case to payers for investing in upstream prevention, this brief lays out strong national evidence showing that reducing the prevalence of chronic disease lowers health care expenditures and results in a healthier population. The brief also provides a detailed example of how states can make a business case for investment by showing how investment in chronic disease prevention by Washington's accountable communities of health would result in incentive payments and improved well-being of Medicaid beneficiaries.
This brief is part of a series on Medicaid Payment Strategies for Financing Upstream Prevention resulting from an AcademyHealth Payment Reform for Population Health initiative collaboration with Nemours Children's Health System. See the rest of the series here.