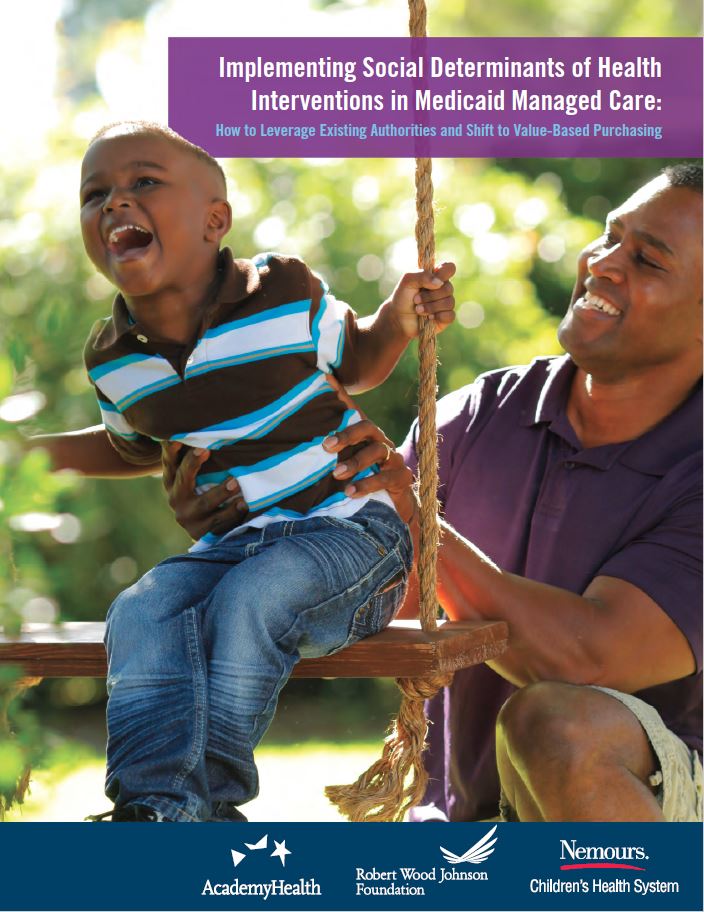 How to Leverage Existing Authorities and Shift to Value-Based Purchasing
This issue brief draws upon practical lessons learned from work with a regional Medicaid payer operating as the sole managed care organization in a rural area in Oregon and provides advice for state Medicaid agencies and managed care organizations interested in implementing similar social determinants of health strategies within managed care.
Download Publication
Understanding what Medicaid can and cannot pay for can be a barrier to investments in social determinants of health. This brief explores the greater flexibility offered by Medicaid managed care and explains the existing authorities states have to cover "value-added services" and how to align payment approaches for such services with the broader shift to value-based purchasing. 
This brief is part of a series on Medicaid Payment Strategies for Financing Upstream Prevention resulting from an AcademyHealth Payment Reform for Population Health initiative collaboration with Nemours Children's Health System. See the rest of the series here.