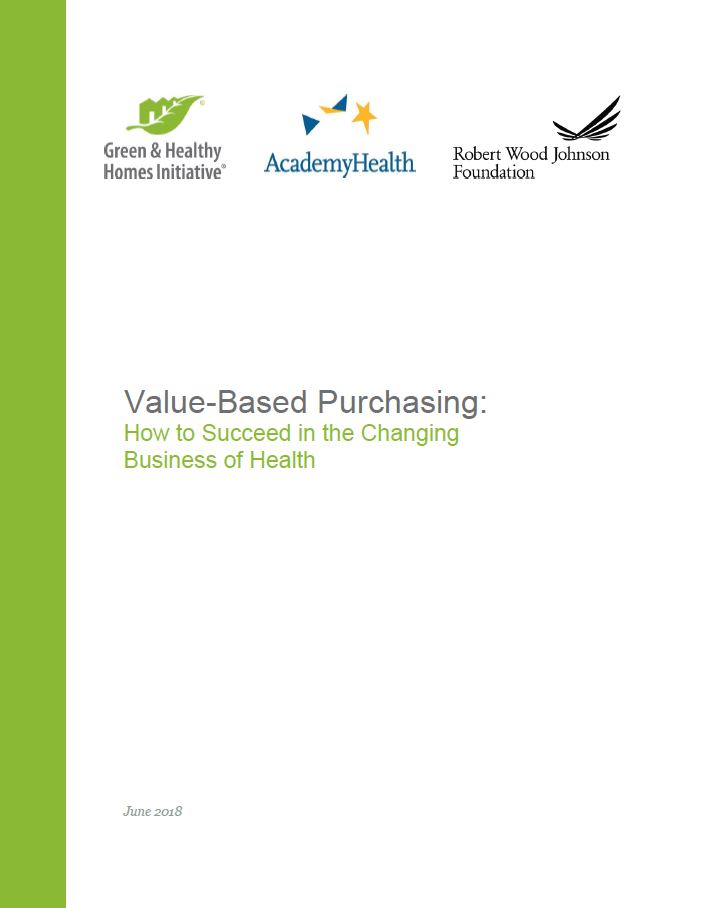 Value-Based Purchasing: How to Succeed in the Changing Business of Health
This report explains the business of health as it relates to several stakeholders including government regulators, insurance purchasers, insurance plans and service providers.
Download Publication
Insurance purchasers, plans, and service providers in the U.S. health and healthcare system have built their organizations around a funding system that is changing from volume and activity based revenue models to one more aligned with value.  As funding flows change and as the competitive dynamics change, those market participants will need to compete differently.  Governments and firms that do will have substantial opportunities abound, while those that do not will face increasing pressures or even failure.   
This report, a collaboration between AcademyHealth and The Green & Healthy Homes Initiative, describes:
The roles each of the healthcare system entities have played and can play under value-based purchasing models;
What opportunities and challenges the future may hold for the entities;
How those entities can take full advantage of their opportunities; and
What the impact of taking those opportunities can be.