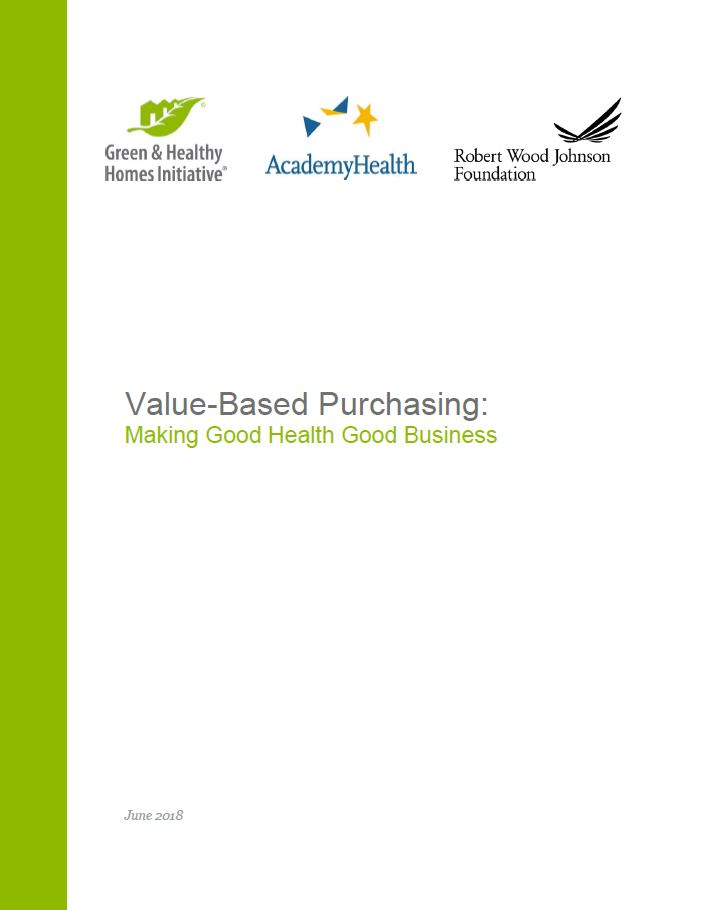 Value-Based Purchasing: Making Good Health Good Business
This report lays out three recommendations for how value-based purchasing models can create a sustainable business opportunity for broad investments in heath, including the social determinants.
Download Publication
The business of health matters. The way markets related to health determines the health and healthcare-cost outcomes we all get as Americans. Those markets have been driving increases in healthcare costs, with little comparative improvement for health. The reason is that market dynamics reward market participants for success in their business activities and not for successfully improving health outcomes. 
AcademyHealth collaborated with The Green & Healthy Homes Initiative (GHHI) to examine the use of innovative payment models and contracting arrangements to support non-clinical services that address social determinants of health. This report explains how funding impacts health, defines good business for health insurance purchasers and plans as well as service providers, and highlights the factors that make good health good business.