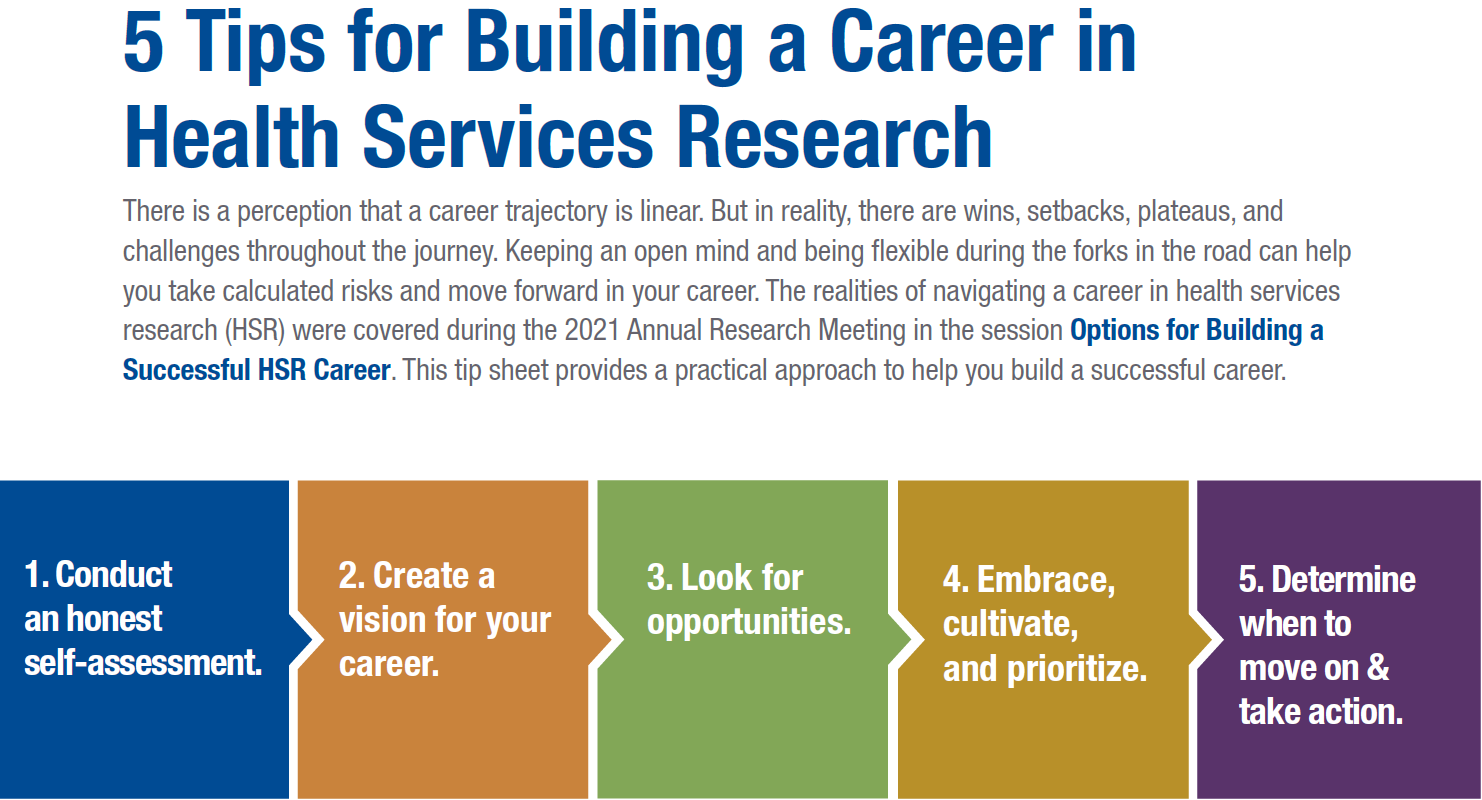 Five Tips for Building a Career in Health Services Research
This publication offers guiding principles to help build a successful career in the field.
Download Publication
AcademyHealth members now have access to a tip sheet offering a practical approach to help you build a successful career. The tip sheet highlights advice on navigating a career in Health Services Research (HSR) from a session at the 2021 Annual Research Meeting, "Options for Building a successful HSR Career."
Tips include:
Creating a vision for your career

Looking for opportunities that fit your values

Choosing the right research topic that you are passionate about

And more
Check out our previous tip sheet on obtaining funding for your research here.