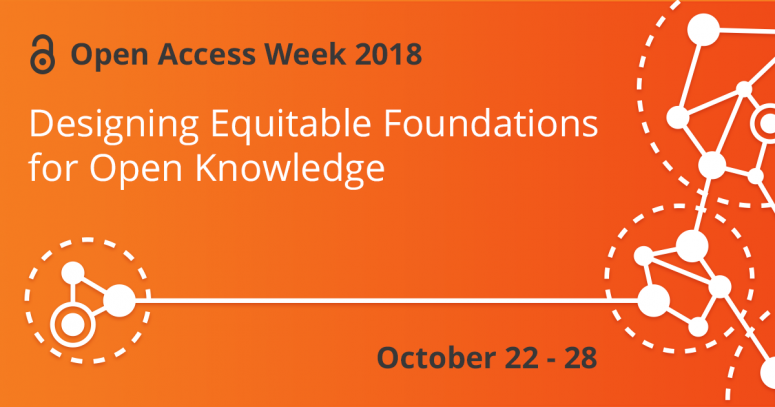 When you hear about an exciting scientific development, nothing is more frustrating than discovering you can't read the article without paying a hefty fee.
Paywalls are a barrier for health care providers and researchers, but also for patients seeking to get informed and engaged. Patient advocate and journalist Casey Quinlan tweeted this while attending a scientific meeting:
Here at eGEMs, all of our articles are available for anyone to read free of charge. In honor of Open Access Week, and as editor of the eGEMs' section on patient-centered clinical decision support, I'd like to talk about national and international progress in breaking down paywalls to make sure that research is available to everyone regardless of their ability to pay.
The difficulty with making research articles available for free is that publishing comes with costs. Even though scientific journals do not pay scientists for the articles they write, they still have to pay editors, copyeditors, and layout specialists, cover the costs of various sorts of publication software, host websites and hire website designers, and (for print journals) pay for paper and printing. Historically, scientific journals covered most costs through subscription fees paid by academic libraries and individual scientists.
Starting in the 1990s and early 2000s, a new perspective emerged. Why should readers always be the ones to pay for these unavoidable costs? In fact, readers were already paying for much of this research through tax dollars that funded research grants. So in fact the question was, why should readers pay again to read the results?
A newer type of "open access" journal (such as eGEMs) came up with an alternative so readers don't pay a cent. For an open access journal, if an article makes it through the rigorous peer review process and is accepted for publication, it is the researcher who receives an invoice for publication. Researchers now plan ahead by budgeting for these publication charges in their grant applications, a practice that is encouraged by the National Institutes of Health and other federal funding agencies.
Some journals still support themselves through subscription fees paid by readers. But even for these journals, the open access movement has made a difference. Research funding agencies in the United States and many other countries now require researchers to make their publications available post-publication by depositing them in a publicly funded database such as Pubmed Central. However, for traditional journals, readers still have to pay for access in the first months after publication; articles are available for free only after this embargo period. And the public access requirement is only enforced for funded research, so articles not linked to a grant might never make it to the public database.
Overall, the open access movement means that more and more research articles from around the world are available to patients, caregivers, patient advocates, health care providers, and health care organizations who want to educate themselves, empower themselves, and apply research findings to improve health care. At eGEMs, articles are available for free immediately upon publication, with no delay.
@mightycasey and all of our readers, please join us in celebrating http://www.openaccessweek.org/. A great way to celebrate is to share your own research in patient-centered clinical decision support by submitting to eGEMs today!
Blog comments are restricted to AcademyHealth members only. To add comments, please sign-in.