An initiative of AcademyHealth, the Consumer Patient Researcher Roundtable (CPR) fosters collaborations among consumers, patients, researchers and delivery systems leaders committed to joint action to improve the research infrastructure and advance the use of electronic health data for quality improvement and research. CPR participants engage in deliberative dialogue and collaborative efforts in areas of shared interest and priority, including data governance (e.g., access, privacy), research infrastructure and methods.
Launched by AcademyHealth in 2011 with a small group of participants, the CPR has grown in both size and scope. Initial activities largely supported the production of work related to two AcademyHealth programs: the Electronic Data Methods (EDM) Forum and the PCORI Pilot Projects Learning Network. More recently, the group has cultivated opportunities independent of AcademyHealth programs and has several initiatives ongoing.
People: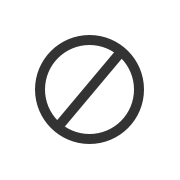 Current Members:
Suzanne Bakken, Columbia University
Rene Cabral-Daniels, Community Care Network of Virginia, Inc.
Loran Cook, Billian's HealthData
Kay Dickersin, Johns Hopkins Bloomberg School of Public Health
Bryan Dowd, University of Minnesota
Steve Findlay, Consumer Advocate
Mark Gorman, Patient Advocate
Krishnan Iyer, mohCare, Inc.
Julia Kohn, Planned Parenthood Federation of America
Danielle Lavallee, University of Washington
Erin Mackay, National Partnership for Women and Families
Anna McCollister-Slipp, Galileo Analytics
Carly Medosch, Centers for Medicare and Medicaid Services
Erin Moore, Cystic Fibrosis Foundation
Sally Okun, PatientsLikeMe
N. Lee Rucker, Enhance Value
Lucy Savitz, Intermountain Health
Shoshanna Sofaer, American Institutes for Research
Mike Stoto, Georgetown University
Patience White, George Washington University
The CPR Roundtable convenes virtual meetings on a quarterly basis. Members also hold smaller ad hoc work groups on an as needed basis to develop relevant initiatives.
Members have also informed a number of major AcademyHealth convenings, including support with securing the Patients Included designation.
Reports and Publications