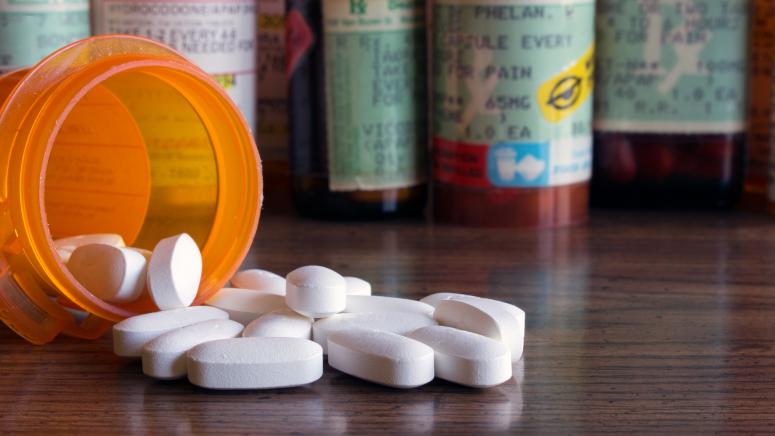 There is a common adage in the United States when discussing Medicaid: "If you've seen one state Medicaid program, you've seen one state Medicaid program."
Differences between states' Medicaid agencies come in many forms, including whether a state uses managed care or fee for service contracting, has expanded Medicaid through the Affordable Care Act, and explored innovative care delivery practices through Section 1115 Medicaid demonstration waivers – all uniquely impacting the scope of services and populations covered in individual state Medicaid programs. While these various program characteristics allow states to tailor their programs to the needs of the populations they serve, at the federal level, it has resulted in a system with much heterogeneity in coverage and payment. This variation has important consequences for the beneficiaries in these systems, including the creation of disparities across states as medical and delivery innovations are adopted among different populations at different rates.
Differences between programs also create challenges for those seeking to conduct research to inform the administration of Medicaid. To conduct cross-state analyses we must be able to compare states' Medicaid data, such as claims, but concerns about data privacy and security create barriers to data sharing between states. Such comparisons are critical when addressing national epidemics or measuring the impact of innovative policies. These analyses can also help to overcome small sample sizes, common among small states or subpopulations. What's more, the current fragmented system of Medicaid programs means that even where states are able to successfully share their findings on a critical health issue, the results are often incomparable. Any attempt to understand differences in outcomes between states requires further considerations to control for the policy context, scope of services, and differences in populations between those states. The complexity of this process often stymies our ability to conduct timely analyses.
Take the opioid epidemic, for example. Opioid overdose resulted in 47,600 deaths in 2017 alone, a 12% rate increase compared to 2016. While many states and researchers are attempting to determine how to best address the epidemic, there is currently no consensus on how to measure opioid use disorder (OUD) treatment quality, and the link between OUD treatment patterns and health outcomes such as overdose is uncertain. Medicaid covers 4 in 10 individuals with OUD, and finances a large portion of addiction services, making state Medicaid programs important actors in addressing the epidemic. Therefore, there is an urgent need for infrastructure that allows for timely multi-state measures of access to and quality of OUD treatment across state Medicaid programs.
One approach for informing state opioid policy development while maintaining privacy and security of Medicaid data is the use of a distributed research network (DRN). As described in a recent AcademyHealth report, a DRN is "a network of data partners that retain and analyze their own data, forgoing the need for a central repository, allowing for greater accumulation of data without the concerns for data security." Governance of the DRN is led by a coordinating center, which facilitates the sharing of aggregate results amongst participants but does not share individual-level data. The process begins by establishing a common data model (CDM), which standardizes the format and content of data. Each state's own analyst can run their code through the CDM, and the aggregate results are shared with the coordinating center that can synthesize the findings. This method has gained some traction in recent years, with notable examples including the Food and Drug Administration's Sentinel, and the Patient-Centered Clinical Research Network (PCORnet).
Following their example, AcademyHealth has partnered with eleven states to establish the Medicaid Outcomes Distributed Research Network (MODRN), which is the first DRN in the country with consistent access to Medicaid claims data. This project builds on existing academic-state partnerships fostered through our State-University Partnership Learning Network (SUPLN). Through collaboration with participating states' Medicaid Medical Directors engaged in AcademyHealth's Medicaid Medical Directors Network, eleven state partnerships seek to:
inform state capacity-building efforts aimed at mitigating this public health crisis;

provide a benchmark for federal and state evaluations of opioid-related policy changes; and

facilitate comparisons between states that differ in coverage and regulation of addiction treatment in order to inform policymakers.  
The eleven participating states are Delaware, Kentucky, Maryland, Michigan, North Carolina, Ohio, Pennsylvania, Tennessee, Virginia, West Virginia, and Wisconsin. While these states vary in opioid overdose ranking (1st to 33rd), their state Medicaid agencies have placed a high priority on improving OUD and other addiction treatment, and yet they vary in Medicaid coverage and payment policy. The DRN will provide a state laboratory for OUD coverage policy. AcademyHealth anticipates preliminary results from the project will be publically available in the winter of 2019-2020.
To learn more about this project, and to find updates on the results, please click here.
This work is supported by a grant from the National Institute on Drug Abuse (NIDA) R01DA048029.
Blog comments are restricted to AcademyHealth members only. To add comments, please sign-in.