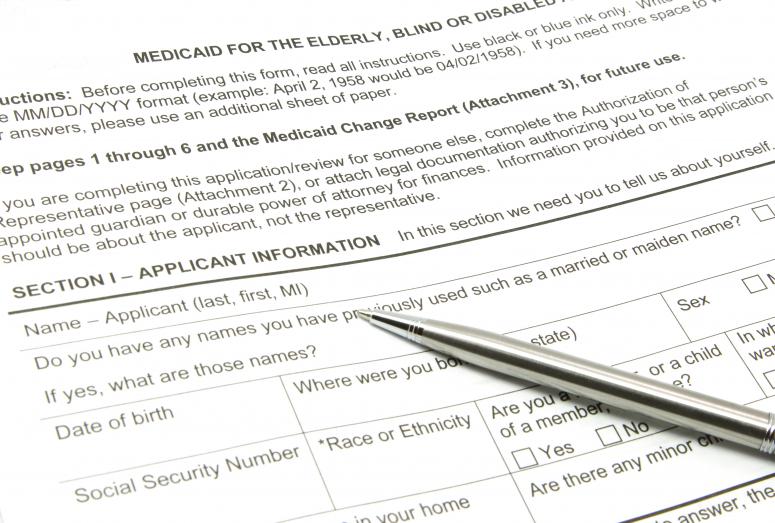 The COVID-19 pandemic is creating new challenges for health care systems in the United States and around the world. It is also surfacing, and sometimes exacerbating, problems in these systems that existed long before the current crisis. In addition to its direct effects on health, COVID-19 is resulting in myriad other challenges – such as financial hardship, housing instability, food insecurity, and social isolation – that can in turn threaten the health and well-being of individuals and communities.
Recognizing the many ways in which factors outside the health care system can impact health, some state Medicaid programs have initiated efforts to identify and respond to Medicaid enrollees' social needs – efforts that began prior to COVID-19 and take on added importance in the current context. An approach employed by some states is to incentivize or require their contracted managed care organizations (MCOs) to conduct certain activities related to social needs, such as screening Medicaid enrollees for specific needs and making referrals to community-based service providers. Not surprisingly, the social needs provisions in states' MCO contracts vary greatly, as does states' progress in this area to-date. In this complex and evolving landscape, there is a significant need to understand states' strategies related to addressing Medicaid enrollees' social needs, the implementation of these efforts, and the impact of these strategies on enrollees, states, MCOs, community-based organizations (CBOs), and others.
Earlier this year the Robert Wood Johnson Foundation (RWJF) awarded seven grants under its Research in Transforming Health and Health Care Systems (RTHS) program that seek to generate new evidence on this topic for use by policymakers and other decision makers. Managed by AcademyHealth, the RTHS program supports rigorous, empirical studies that evaluate or predict the potential effects of policies or policy changes intended to transform health and health care systems.
Among the new studies, two projects are examining unique social needs initiatives in individual states. John McConnell and colleagues at Oregon Health & Science University are examining how Oregon's Coordinated Care Organizations are responding to new state contracting requirements regarding social determinants of health and health equity. A project led by Robert Saunders and William Bleser at Duke-Margolis Center for Health Policy at Duke University will involve interviews with leaders, administrators and frontline personnel from all levels of North Carolina's Healthy Opportunities Pilots to explore their experiences building capacity and administering the program once it is underway. 
One study in the group seeks to understand MCO decisions regarding social needs activities and the role that contractual mandates, incentives, or other state-specific requirements play in these decisions. Samuel Opoku and Charles Owens at Georgia Southern University will comparatively assess the social needs-focused activities of MCOs and their impact in eight states with and without either a contractual mandate or incentives. The study will include an evaluation of WellCare's Community Connections program to assess the program's impact on health care utilization, cost, satisfaction and health equity in the study states.    
Two of the funded studies focus on issues related to the role of CBOs in providing social needs-related services. Rachel Hogg-Graham and Teresa Waters at the University of Kentucky will examine the development, evolution and impact of partnerships between Kentucky MCOs and local CBOs in order to develop best practice models for collaborations between these organizations. Meanwhile, Mayra Alvarez (The Children's Partnership) and Indivar Dutta-Gupta (Georgetown Center on Poverty and Inequality) are partnering with the California Children's Trust to identify gaps and disparities in addressing children's social and emotional needs in California's Medicaid program and to determine promising practices for health systems and health plans to integrate support services from community partners and non-traditional/non-clinical providers.
Finally, two studies examine how health care providers and their partners are engaged in social needs activities and the effects of COVID-19 on this work. Peter Shin at George Washington University will examine how variations in MCO contract terms regarding social determinants of health affect the provision of related services by community health centers and their partners. The project will also examine early and subsequent effects of the COVID-19 pandemic on service provision. In her study, Ashley Wennerstrom at LSU Health Sciences Center-New Orleans will examine how Medicaid managed care contracts may influence the roles of community health workers (CHWs) employed by MCOs and whether CHW roles have changed due to the COVID crisis.
Together with RWJF, AcademyHealth will be supporting grantees as they conduct their studies and working to share findings as soon as they are available. Information about prior studies supported by the RTHS program is available here.
Blog comments are restricted to AcademyHealth members only. To add comments, please sign-in.