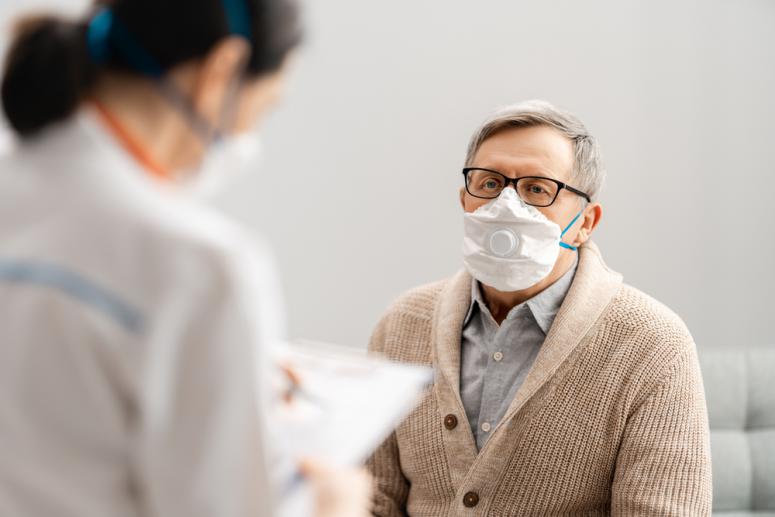 Since the first reported case of COVID-19 in the United States in January, the pandemic has had a profound impact on the health of our communities, health care system, K-12 and higher education institutions, and economy. The pandemic has exposed critical vulnerabilities in our health care and public health systems, and highlighted persistent health inequities based on race and ethnicity, income, and geography. Creative and cross-cutting solutions are needed to address acute health care needs and other downstream consequences as highlighted in AcademyHealth's recent report on health system priorities for COVID-19.
Public Health Systems Research (PHSR), an arm of health services research, examines the challenges and opportunities of the public health system and identifies implementation strategies that support the organization, financing, delivery, and impact of public health. It bridges traditional public health work with insights from health services research on how to deliver these services effectively and equitably. For example, the application of PHSR to examine an H1N1 rapid immunization safety monitoring program demonstrated the significance of proactive planning, scalable infrastructure, and public-private partnerships in tracking adverse events after vaccination in epidemics.
As leaders of the AcademyHealth PHSR Interest Group, we highlight the significance of PHSR and opportunities for the field to respond to COVID-19 in the following areas: public health workforce, health equity, public health financing and economics, public health structure and performance, and public health informatics. 

Public Health Workforce
The COVID-19 pandemic has brought national attention to the importance of public health systems, and also the significant holes in our public health workforce. The shortage of public health workers has long been known. The public health jobs that were lost during the 2008 recession were never replaced. The public health workforce shortage is compounded by turnover, with one-fifth of workers planning to leave their organizations within a year for non-retirement reasons. PHSR has a unique role in addressing the demand for public health workers during COVID-19 by identifying factors influencing staff turnover. PHSR also plays a role in developing recruitment and retention strategies for ensuring that our public health workforce has the capabilities to address routine public health issues and crises. 
Health Equity
There is increasing recognition that low-income populations and communities of color are disproportionately at risk for COVID-19. In response to the current public health crisis, PHSR can serve to build the evidence base for ways to better reflect the needs of local communities such as factors influencing racial/ethnic, socioeconomic, and cultural diversity of the public health workforce; to provide more culturally competent services; and to build and sustain partnerships with non-governmental organizations that are closest to their communities. The Public Health 3.0 model in particular, provides a framework for public health departments to meet current challenges, focuses on health equity, and addresses the social determinants of health.
Public Health Financing and Economics
Budget cuts and inconsistent federal funding for our vital public health infrastructure, including the very labs that test and survey diseases, are not new. But the emerging pandemic of COVID-19 further highlights the gaps in our public health infrastructure to efficiently identify and address infectious disease outbreaks and other public health emergencies. There is a call for public health investment in the next congressional COVID-19 aid package. PHSR plays a role in assembling evidence on the effects of public health financing changes over time and its impact on the public health system as a whole.
Public Health Structure and Performance
Our partners in local public health departments are on the frontlines of combatting COVID-19. However, the invisible work of local health departments, including essential functions of informing, educating, and empowering communities, remain chronically underfunded. Despite these challenges, many local health departments continue to play critical roles in their communities' response to emergencies. PHSR ensures that the work of our local public health partners does not remain unnoticed.
Public Health Informatics
Public health informatics involves the effective use of information and information technology to transform raw data into usable information and tools to improve population health. The following approaches can be implemented to improve the availability and quality of data for public health surveillance and programming:
As the availability of health-related data and health information technologies evolve, PHSR can evaluate promising practices and strategies to facilitate partnerships and responsible data stewardship beyond COVID-19.
As a bridge between public health and health services research, PHSR is uniquely positioned to examine our response to the COVID-19 pandemic in the context of the longstanding challenges of the U.S. public health system. PHSR has an important role and responsibility to build the evidence base around prevention of disease and health promotion, to inform decision making in the current crisis, and strengthen our nation's public health system.
Given the overlap between PHSR and issues studied by other AcademyHealth interest groups, we invite all AcademyHealth members to learn more about PHSR and how their own research can address these important topics. For more information on the PHSR Interest Group, please visit our webpage here.
Blog comments are restricted to AcademyHealth members only. To add comments, please sign-in.