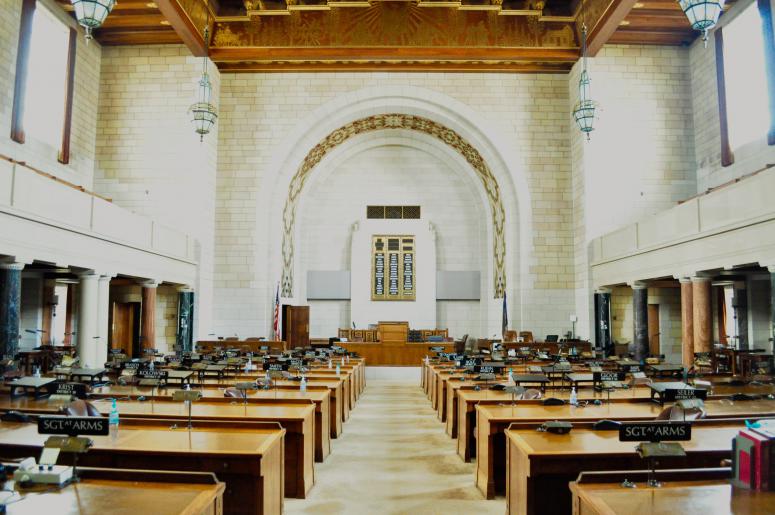 AcademyHealth today announced a strategic new institute focused on cross-state research projects and the use of evidence in policy and practice.
AcademyHealth's Evidence-Informed State Health Policy Institute (ESHPI) aims to increase the use of relevant, timely and actionable evidence in state policymaking to improve health and health care for all. The establishment of this institute builds on AcademyHealth's state health policy portfolio, including the coordination of three state-based learning and research networks, as well as its seven year commitment to the Translation and Dissemination Institute.
 "Health policy at the state level has an enormous impact on the health and wellbeing of so many, particularly among vulnerable and disenfranchised populations often enrolled in Medicaid," said ESHPI Director Susan Kennedy, M.P.P., M.S.W. "We look forward to leveraging the long-standing partnerships of state-based researchers and state government staff to help answer incredibly important questions on how to improve health care quality, outcomes, equity, accessibility, and affordability."
ESHPI will facilitate collaboration and cross-state research projects across a diverse network of health services and policy researchers and practitioners to broaden their capacity to promote data-driven, evidence-informed state policy and programs. The institute will also undertake activities that foster information sharing and serve as an incubator for new evidence that informs innovative state approaches to address health care cost, quality, and access for vulnerable populations.
"Our field is continuously challenged to increase the use evidence to address the nation's most persistent health care challenges," said Dr. Lisa Simpson, AcademyHealth president and CEO. "ESHPI's unique model of collaboration allows policymakers to be more engaged in the research process and to more efficiently move evidence into actionable policies that can have a positive impact on health and health care for all."
To further promote learning across states, ESHPI has entered into a partnership with the Milbank Memorial Fund to promote dissemination of new evidence relevant to state audiences and foster the growth of partnerships between state policy decision-makers and state-based researchers.
"The Milbank Memorial Fund works to improve population health by connecting leaders with the best evidence and experience," said President Christopher Koller. "ESPHI will help ensure that state policymakers have more high-quality evidence on which to base their decisions."
The institute will work together with researchers, state and federal agencies, and foundations to understand how best to support policy relevant evidence development and implementation. ESHPI's unique approach is its focus on multi-stakeholder relationships between academic institutions and the state policy decision-makers they support. Learn more about this work here.
Blog comments are restricted to AcademyHealth members only. To add comments, please sign-in.