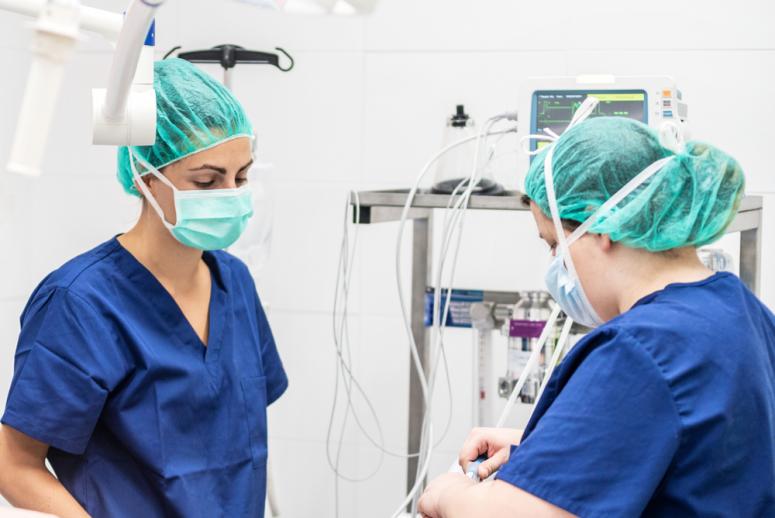 The COVID-19 pandemic has stretched health care systems around the world to their limits as providers, clinicians, and hospitals have been forced to not only fight the spread of this deadly disease, but also maintain continuity of care for non-COVID patients while protecting the health and safety of their staff. Beyond these increased burdens, many health care systems are being forced to confront steep declines in revenue as patients put off non-urgent care or elect not to join assisted living communities. Given these unprecedented challenges, it is now more crucial than ever that leaders ensure their health systems remain resilient and thus able to provide patients with the highest value care possible.    
In a recent webinar put on by the AcademyHealth, ABIM Foundation, and Donaghue Foundation Research Community on Low-Value Care, experts presented lessons their organizations have learned as they continue to build organizational resilience with a focus on achieving high-value and equitable care during the pandemic. Speakers Scott Sussman, Physician Executive Director of Clinical Redesign at Yale New Haven Health System, Kalpana Ramiah, Vice President of Innovation and Director of the Essential Hospitals Institute at America's Essential Hospitals, and Katie Smith Sloan, President and CEO of LeadingAge, highlighted the challenges and opportunities faced by health systems, safety net hospitals, and long-term care settings.
Lessons from Health Care Systems: Build Resilience by Focusing on High-Value Care
Scott Sussman discussed key lessons that his health system, Yale New Haven Health, has learned about organizational resiliency since the start of the pandemic. He highlighted the need to decrease the psychological stress on health care workers and give them the tools to deliver high-value care.
Since the beginning of the pandemic, Sussman noted, health care workers have gone above and beyond to provide the best care to patients, but delivering high-value care is difficult when there is uncertainty about what the best care is and the resources to deliver that care are lacking. Noting that "more care" does not always mean "better care," Sussman and his team soon realized the need to help their staff recalibrate and convened a system-wide multidisciplinary group of experts to review guidelines for treating patients. Providing daily and even hour-to-hour updates on COVID-19 treatment guidelines to clinicians helped hospital staff to not only provide patients with necessary care, but also apply the principles of high-value care. Sussman closed by arguing that health systems can build resiliency and support their staffs by giving them up-to-date information, tools, and the resources to provide lifesaving and high-value care.
Lessons from Safety Net Hospitals: Resilience Requires High-Value and Equitable Care
Focusing on increased challenges that safety net hospitals—health systems that provide care to Medicaid patients, the uninsured, and other vulnerable populations— have confronted since the start of the pandemic, Kalpana Ramiah discussed how the health systems that serve our most vulnerable populations can remain resilient. Spotlighting the disproportionate impact that COVID-19 has had on safety net hospital patients, Ramiah made the case that organizational resilience for this type of hospital requires a focus on delivering equitable, high-value care, with a focus on building trust.
In the wake of COVID-19, safety net hospitals are being forced not only to confront increased financial and workforce issues, but are also dealing with issues related to patient trust as health systems have been forced to ration care. Ramiah emphasized that misinformation related to COVID treatments and precautions among patients, combined with the impacts of structural racism, has led to a sense of distrust among the populations served by safety net hospitals, who are already the most likely to receive low-value care. Such a paradigm weakens our health systems and creates more barriers to delivering high-value care to vulnerable populations. Moving forward, leaders need to weave equity into everything their health systems do, advancing health care systems that can provide sustainable, equitable, and high-value care to every patient regardless of race, ethnicity, and income-level. 
Lessons from Long-Term Care Settings: Financial Stability and Resiliency are Deeply Connected
Closing out the webinar, Katie Smith Sloan highlighted the lessons learned by long-term care providers. The crises faced by nursing homes since the beginning of the pandemic have revealed cracks in our systems for supporting the elderly and shown that organizational resilience is too dependent upon nursing home finances, which are especially unpredictable given the disjointed and ineffective nature of current payment structures.
Sloan made clear that our arguably already broken system for supporting people as they age has suffered enormously due to COVID-19, not only in terms of a disproportionate death toll, but also in terms of staffing shortages and low occupancy causing severe financial strain. A redesign of the entire system, but more pressingly, the payment system, is necessary to ensure that long-term care centers can remain open and provide high-value care to patients. By realigning Medicare and Medicaid payments to approximate costs, nursing homes will be able to pay for on-site physicians and ensure livable wages and career mobility for staff—changes that will undoubtedly increase the value of care. Sloan closed by arguing that COVID-19 must be an inflection point in how we care for and support older adults.
Although a pandemic may feel like an inopportune time to make structural changes in our health care systems, or even to focus on providing high-value care, all three speakers made clear that it is critical that leaders harness the current energy for revamping our health care systems. Low-value care, inequity, and other challenges that undermine organizational resiliency will not recede alongside COVID-19, but our energy to complete this challenging work might. It is critical that leaders work now to affect real and lasting change.
Listen to the full webinar here.
The webinar described in this post was presented as part of the AcademyHealth, ABIM Foundation, and Donaghue Foundation Research Community on Low-Value-Care, a professional hub for stakeholders working to eliminate Low-Value Care.
Blog comments are restricted to AcademyHealth members only. To add comments, please sign-in.