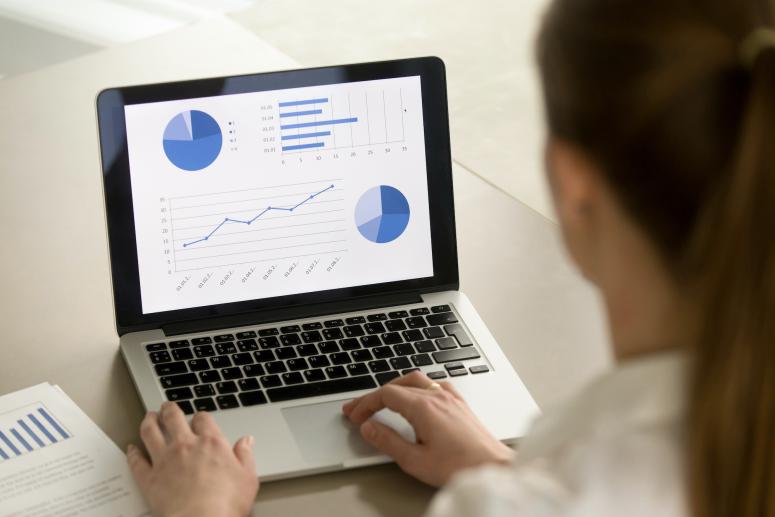 First and foremost, health interventions are intended to improve clinical outcomes and quality of life for individuals and communities. But there's no denying the fact that there is often a strong secondary motivation: reducing costs.
Economic evaluation focuses on how to estimate costs accurately across the duration of an intervention, from the tangible purchases of supplies and meeting space to the harder-to-quantify financial impacts on staff and caregiver hours, health care utilization, and outcomes.
In this third post in our series on implementation science, we will take a closer look at some of the key considerations of evaluating the economics of health interventions and how to generate an economic estimate that is as comprehensive and precise as possible in a complex environment.
Unpacking the basic elements of an economic evaluation
Health care interventions often involve multiple stakeholders and many moving pieces, making it extremely important for implementation teams to understand who will benefit most from process improvements – and who will be responsible for the bills.
"The first step in an economic evaluation is identifying the different perspectives involved, whether that's the perspective of the decision-maker paying for the intervention, the patient, the health system, or society as a whole," said Heather T. Gold, Ph.D., a professor of population health at NYU School of Medicine. "It's important to understand the differences in perspective and how you want to use that information to measure value and outcomes."
After establishing a lens through which to view the costs and benefits, implementation teams must then consider what to measure and how to start exploring potential costs and savings.  Here are some key questions to ask:
What is the time horizon? How long will the intervention be sustained? Will the costs change over time?

What type of population will be involved and what is the setting for the intervention?

What are the unique costs of implementation in a hospital, clinic, community, or home setting?

What outcomes should be measured? Financial savings, clinical outcomes, time savings, or patient satisfaction? If there are multiple outcomes of interest, how will they be weighted?

What are the costs of staffing, resources, and supplies? Will grant funding be available? If so, will the same grants be offered if the intervention is replicated in a different location?
"I recommend you create multiple scenarios for an economic evaluation: a best-case scenario, a middling cost estimate, and a worst-case cost estimate," said Gold. "It's also a best practice to itemize the cost categories that aren't relevant to all perspectives so you can add or subtract those when accounting for different viewpoints."
Implementation teams can gain a more comprehensive understanding of these potential expenses and high-priority outcomes by creating a process map, said Todd Wagner, Ph.D., Director of the Health Economics Resource Center at the Palo Alto VA and an associate professor in the Department of Surgery at Stanford University.
"Think about cooking dinner. The process includes the ingredients and the supplies, but it also includes the cost of your time to find a recipe, do the cooking, and hopefully clean up afterwards," he said. "If you have your partner or your kids help out, it has to include the cost of their time, too, and any savings their contributions bring to your time or the quality of the final dish."
Naturally, health care is a lot more involved than making a meal, he said. While some interventions may be limited to only what happens during a certain segment of the care process, teams might still want to consider creating a process map that details the patient's entire journey from initial contact to post-discharge recovery. Doing so can give implementation teams a better idea of how to improve handoffs in addition to identifying their other costs and opportunities for savings.
Examining key components of health interventions for costs and savings
With a perspective established and a process map in hand, implementation teams can then dive into the main areas of expense during a health intervention.
"When guiding folks through an economic evaluation, I encourage them to ask themselves what it would cost if they picked up their intervention and replicated it elsewhere," Gold said.
"Research and development costs typically won't need to be repeated, for example, but there are some other major components that we really do need to think about when teasing apart the costs of replicating or scaling those programs."
The main areas to consider are staffing, space, supplies, health care utilization, and the value of staff, participant, and volunteer time devoted to the intervention.
Staffing
Accounting for staff hours during the active intervention phase is important, but so is considering staff training needs before the program begins, Gold said. Implementation teams will also need to consider different skill levels and licensure levels of the staff members involved.
"The work of a physician or nurse practitioner isn't going to cost the same as the time of a medical assistant based on the wages they get, so make sure to break things down to that detailed level to get an accurate measure of your potential cost," Gold said.
Wagner added that implementation teams should think about more than just the base price of securing the time and involvement of staff or volunteers.
"The way you pay people affects the kind of people you're going to get and the output they will produce," Wagner pointed out. "More experienced, better trained staff might be more expensive on the surface, but they could bring unexpectedly high savings or better performance that make those costs worthwhile."
Space
Securing a workspace is also not as simple as it seems, Wagner continued. "We did one home-based cardiac rehab study at the VA where the space costs were about 55 percent of the total spend. Don't just assume that you'll find a space to work in.  It can be quite a significant challenge."
The COVID-19 pandemic has changed the way many people interact with health care spaces, which may significantly alter the costs involved in running an intervention.
"During the pandemic, we have been doing a lot more from home," said Wagner. "We can now think about moving a whole sector of health care into less expensive environments, which can really change your cost estimates for the better."
Supplies
Some interventions require significant outlays for technology, educational materials, medical supplies, and other physical assets. Often, the costs for these materials are relatively easy to calculate, but implementation teams shouldn't forget the costs and potential savings of working at different scales.
"If you're creating patient health guides that need to be printed, you might actually have a much higher per-unit cost if you only create a hundred of them during a pilot versus ten thousand of them during a full-scale program," Wagner said.
Health Care or Service Utilization
Most evidence-based interventions involve use of healthcare or social services, which may change based on the implementation strategy and intervention implemented. These changes may affect costs following implementation and therefore should be calculated/estimated.
Time
Calculating the value of someone's time is the most challenging part of economic evaluation, said Gold.
"There are earnings lost when someone has poor health that causes them not to live and work to their full potential," said Gold. "Hopefully, the intervention is going to reduce their lost productivity in the future, whether measured in actual quantifiable job wages or another measure of the value of someone's time."
When working with certain populations, including unpaid caregivers and family members or elderly and disabled individuals who are not in the traditional workforce, measuring productivity isn't easy.
"These populations might not look like they're being 'productive' in the traditional sense, but their time absolutely has value, so we need to develop a unit of value that is appropriate for the situation."           
Economic evaluations are crucial for understanding the expenses and impacts of a health care intervention. By carefully detailing the expected – and unexpected – expenses of creating and replicating a health intervention, implementation teams can better demonstrate the effectiveness of their initiatives in real-world settings.
In our next post in this series, we will discuss the important role of user-centered design in evidence-based implementations.
This blog post highlights quotes and learnings from the panel Economic Evaluation in Implementation Science" presented at the 13th Annual Conference on the Science of Dissemination and Implementation in Health in December 2020. A full recording of the panel is available here.
Blog comments are restricted to AcademyHealth members only. To add comments, please sign-in.