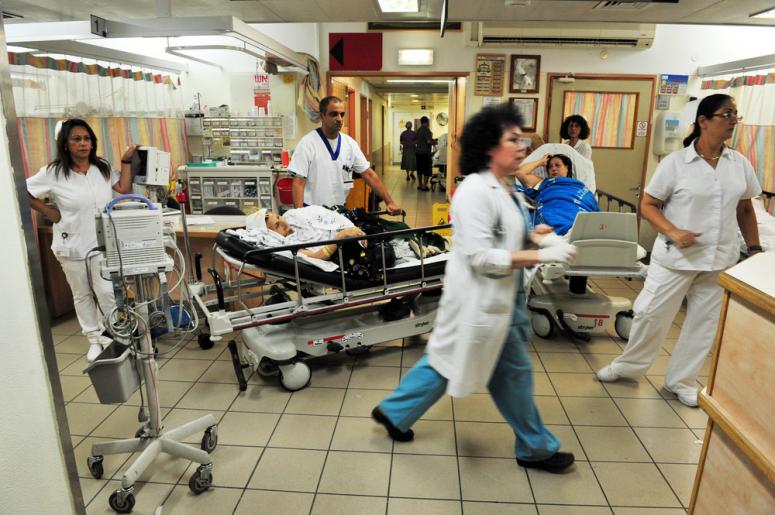 Urgent care centers could substantially improve health care access and reduce costs, but few studies have estimated their effect on emergency department (ED) demand. This is important because care in these freestanding, non-emergency facilities is 10 times less expensive than the ED and previous research found that an estimated 36 million ED visits could be shifted to urgent care centers. One challenge in examining a causal relationship between urgent care centers and ED use is the lack of reliable data on the years that urgent care centers opened or closed in a given area.
A new study published this month in the journal HSR takes a novel approach to this issue by shifting the focus from years open to daily operating times of urgent care centers. In this way, the authors were able to find out how ED demand changes when they are open or when they are closed. Drawing from data on almost all urgent care centers in the U.S. and the largest collection of all-payer, encounter-level U.S. ED visit data, the study included 8.5 million visits made across six states from 2012 to 2013.
The team, led by Lindsay Allen, Ph.D., M.A., of Northwestern University, found that urgent care centers reduce costly ED visits, especially in areas with long ED wait times, and among Medicaid enrollees and the uninsured.
Across the six states studied, researchers found that the existence of an urgent care center in a zip code reduced the number of ED visits by about 17 percent. Multiplying the difference in costs between the two settings, the authors estimate that urgent care centers save about $3.3 billion annually. However, they note that this number does not consider other ways in which urgent care centers might offset those savings by, for example, encouraging new health care use or acting as a substitute for lower-cost primary care clinics.
The researchers also examined the results from the EDs with the longest wait times and found that urgent care centers reduced the number of visits to these EDs by nearly 80 percent. This finding has implications beyond the reduction of cost as shifting less urgent cases away from crowded EDs may relieve adverse outcomes such as increased mortality, hospital length of stay, and medication errors.
Researchers noted that the largest impacts of urgent care centers occurred among Medicaid enrollees and the uninsured. This is particularly noteworthy as these two groups use the ED for non-urgent conditions at higher rates, often because of insufficient access to other care settings, pointing to opportunities to both reduce health care costs and provide additional care access. Finally, using an algorithm to classify the urgency, preventability, and optimal care site of ED visit, the team found the largest reduction in non-urgent visits, which decreased by more than a quarter (27%), suggesting that urgent care centers are acting as an ED substitute during their hours of operation.  
Results of the study point to opportunities for greater investments in urgent care centers as a means of improving access to care and reducing health care costs, especially among patient populations that are more vulnerable to access barriers.
For more information on this study, please contact Lindsay Allen at lindsay.allen@northwestern.edu.
Blog comments are restricted to AcademyHealth members only. To add comments, please sign-in.