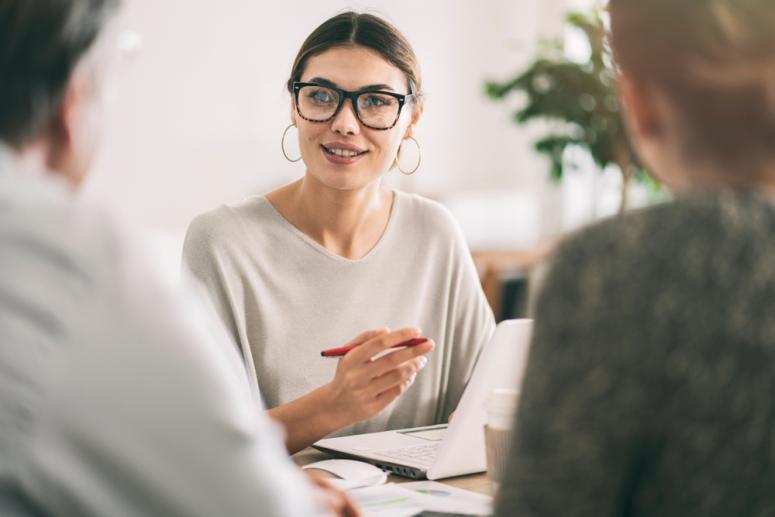 One of the many unique aspects of the U.S. health system is the ubiquity of employer-sponsored health benefits. While history (and tax) buffs may focus on the origin of employer-sponsored insurance stemming from wage and price controls during World War II and post-war labor influences, for many decades the general public simply accepted its near universality. Of course, as health care costs have increased and labor markets have evolved (we now rarely stay with one company our whole career), there has been increasing attention to this system within a system. In particular, large, self-funded employers have taken many steps to rein in medical costs through wellness programs and benefit designs such as value-based networks or high-deductible health plans, many of which are focused on assisting consumers in accessing lower cost, higher quality care. 
In a system where employers are the primary payers of health care but have limited ability to influence pricing, we can consider several areas for further action.
Policy Interventions Unlikely, But Employer Coalitions Show Promise
From a policy perspective, recent calls for a public insurance option or lowering Medicare age requirements would have a major impact on the future of employer-sponsored health benefits. While these changes may address issues related to portability of coverage, they would not address the challenge of a large, uninsured population; instead, they would shift the burden of who is directly paying for coverage. Additionally, as most employees are generally pleased with their employer insurance offerings and the intermediary role employers play in making decisions about their care, it remains unclear how any non-employer "options" (potentially with lower levels of preventive care, flexibility, and/or other services) would be pursued, creating a potential for market inaction.
Since large policy interventions are unlikely to truly impact employer-sponsored care, we can turn to current, on-the-ground solutions. Employer coalitions on both the national and regional fronts have made some progress in leveraging their collective power toward areas they can control. This includes investments in prevention, lifestyle management, and disease management programs to improve the health and well-being of their employees and family-members. Other, more limited actions have included allowing employees to add or modify benefits based on their current situation and needs, such as additional coverage for maternity care, orthopedic, or mental health benefits. Thus far, however, uptake for such flexibility has been limited to very few large, self-funded employers, while also creating further administrative burdens.
Leverage Consumerism & Better Information on Value to Reduce Costs
The state of both public and private policy in this area, suggests two immediate areas for employers and other system leaders to focus on in terms of understanding and reducing health costs. The first is consumerism. Many of the employer wellness and lifestyle programs or other programs related to health costs have focused on empowering consumers to take a more active role in their health care decision making. Still, it remains unclear what impact such programs truly have on improving consumer decisions. Anecdotally, we understand that when presented with multiple insurance plans, most employees, particularly those that consider themselves to be young and healthy, simply select the option with the lowest premium. It appears that most consumers readily accept the intermediary role employers play in their health care choices and are unwilling to sort through the large amounts of information necessary to refine their choices. This is further indicated by limited adoption thus far of the consumer-directed health care movement.
A second area of focus is better understanding, and then communicating, value. Despite numerous efforts, we still don't have much insight at scale about health care costs and quality in a manner that allows employers to understand value. Current information sources remain fragmented, inaccessible and lack elements such as quality measures or performance indicators that would provide a clearer picture of value. In addition, it is hard to decipher actual costs for therapies or procedures due to discounts and variations in what is included in reported data (e.g., the cost of a surgery vs. the cost of the surgery + any necessary hospital stay for recovery). This data issue is particularly evident with the current state of price transparency reporting, where thus far most required information appears to be flawed or incomplete, and compliance remains unclear.
As with many of our health spending conversations, we have to consider to tradeoffs. Have consumers accepted higher overall costs and out-of-pocket spending for simpler choices? Have employers accepted high coverage costs as the price of business and talent retention, particularly in today's labor environment? The answers to these questions are not readily apparent, but it is clear that employers, both large and small, will continue to pressure other players in the health care system to both better understand and, wherever possible, provide more valuable health care options to their employees.
This blog post summarizes key takeaways from a recent Going Below The Surface Forum salon, "The Role of Employers in the Health Spending Conversation." Speakers included Lanhee Chen, the David and Diane Steffy Fellow in American Public Policy Studies at the Hoover Institution and Cheryl Larson, the President and CEO of the non-profit Midwest Business Group on Health (MBGH), as well as series moderator, Sheila Burke, Strategic Advisor and Chair of Government Relations and Public Policy, at Baker Donelson.
Blog comments are restricted to AcademyHealth members only. To add comments, please sign-in.