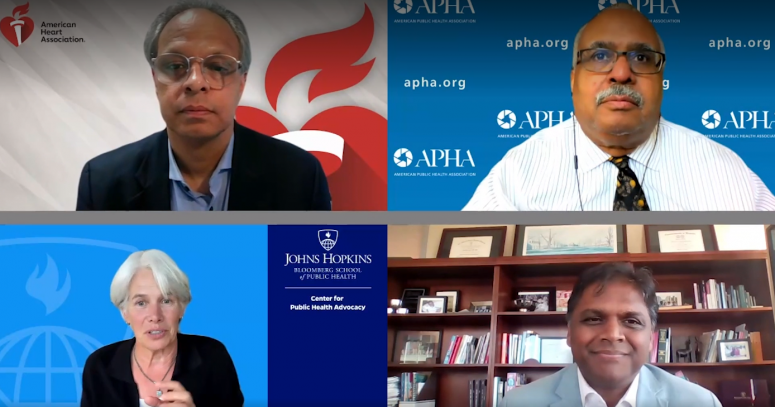 The U.S. public health system has been under immense strain for a long time, with decades of underinvestment in the basic infrastructure of data, workforce, and research. These factors came to a critical head during the COVID pandemic.
During the closing plenary at AcademyHealth's 2021 Annual Research meeting, panelists discussed the imperative to strengthen and reimagine public health, the importance of building and strengthening a diverse workforce, and what evidence we need to drive that transformation.
The panel was moderated by Dr. Eduardo Sanchez and featured panelists Dr. Shelley Hearne, Dr. Danny Avula, and Dr. Georges Benjamin. Watch the video below for highlights of the discussion.
AcademyHealth is already preparing for the 2022 Annual Research Meeting, which will take place June 4-7, 2022. The 2022 Call for Abstracts is now open! Submit by Tuesday, January 11, 2022 at 5:00 p.m. ET.
Learn about the call for abstracts and the latest information here.
Blog comments are restricted to AcademyHealth members only. To add comments, please sign-in.