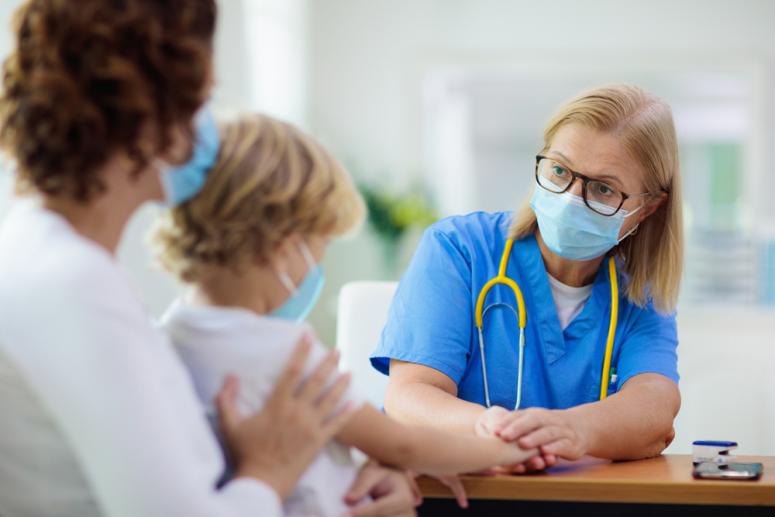 According to the Centers for Disease Control and Prevention, adverse childhood experiences (ACEs) are potentially traumatic events that occur in childhood. These events include experiencing violence, abuse, or neglect; witnessing violence in the home; and having a family member attempt or die by suicide. ACEs are a major public health concern that are worsening as a result of the health, social, and economic repercussions of the COVID-19 pandemic. Moreover, it is important to highlight that low-income, Black, Indigenous, and People of Color (BIPOC) communities are disproportionately affected by both  ACEs and COVID-19 and its associated disparities as a result of historical and  present-day structural racism.
The Impact of COVID-19 on Children and Families
The COVID-19 pandemic negatively impacted the lives of people worldwide by disrupting the social and economic systems that support our well-being and livelihoods. BIPOC communities were disproportionally impacted with higher rates of COVID-19 related infections, hospitalizations, and deaths, as well as greater economic hardship. Furthermore, economic hardship disproportionally affected those with a lack of social support and those unable to work from home or were laid off, which increased concerns about mental health and substance use, which affected children's well-being.
Suggested Public Health Responses:
1. Screen and Address ACEs in Primary Care. Although there is growing recognition of the prevalence of ACEs and the benefit of screening, only 4 percent of pediatricians in the U.S. actively screened for ACEs and 32 percent did not usually ask about any. Given the increased risk for ACEs during the COVID-19 pandemic, it will be essential for pediatric primary care providers to implement ACEs screenings during their visits with patients. Screening children supports the early detection of ACEs and creates opportunities for intervention. Through these interventions, we can reduce ACEs, and subsequently, the risk of negative long-term behavioral and physical health outcomes.
2. Train Pediatric Care Providers in Trauma-Informed Care. To ensure successful implementation of ACEs screening, health systems and clinics must train providers and clinical staff in trauma-informed care, and ensure that there is a referral process in place to connect patients to follow-up care in a timely, accessible, and culturally appropriate manner. Trauma-informed care recognizes and responds to the signs, symptoms, and risks of trauma to better understand the impact of trauma and better support the needs of patients. Providers must implement the trauma-informed framework when providing ACEs screenings to avoid re-traumatizing the patients and know how to best respond to their trauma through care and referrals to providers and other professionals who can address the issue.
3. Fund School Based Health Centers (SBHCs). SBHCs can play a critical role in identifying and addressing ACEs in students. They are often located in areas with high rates of low-income families and in predominantly racial/ethnic minority communities. In addition to screening youth for ACEs, SBHCs can provide care and provide referrals to care that address ACEs. Congress must continue investing and funding SBHCs as it did in the Fiscal Year 2022 Omnibus Appropriations package, which included $30 million for school-based health centers within the Section 330 Health Centers program.
4. Financial Support for Those Most Impacted by COVID. A significant impact of the COVID-19 pandemic has been the cash assistance available to parents and families across the country. Repeated studies have shown the impact of how cash assistance to parents positively impacts child development. The cash assistance could relieve some of the financial hardship faced by parents and caregivers, and result in improved mental health and home environments for children. Local, state, and federal governments should develop and implement a cash assistance program targeted to those most impacted by the COVID-19 pandemic to help families support their children's development and reduce the risk of ACEs. 
5. Conduct Future Research. Future research is required to assure we are prepared to both understand and address ACEs in the context of the COVID-19 pandemic. Given the unequal impact of COVID-19, research should examine the link between ACEs and the social and economic environments that contributed to those inequities. There is also an opportunity to examine potential correlations between pandemic-related policies and the extent to which such policies correlate with the prevalence of different types of ACEs. Lastly, research must examine how to address the growing mental health challenges resulting from the pandemic, including how to develop models of care large enough to facilitate the healing of individuals and whole communities.
You can read the entire policy brief on the Weitzman Institute website.
The opinions expressed in this blog post are the authors' own and do not necessarily reflect the view of AcademyHealth.
Organizational Members are a critical link in AcademyHealth's ability to effectively advocate for the field, and support the future field of health services researchers. Organizational Members gain visibility among AcademyHealth membership, enjoy unique networking opportunities, and benefit from event discounts. Click here to learn more.
Blog comments are restricted to AcademyHealth members only. To add comments, please sign-in.