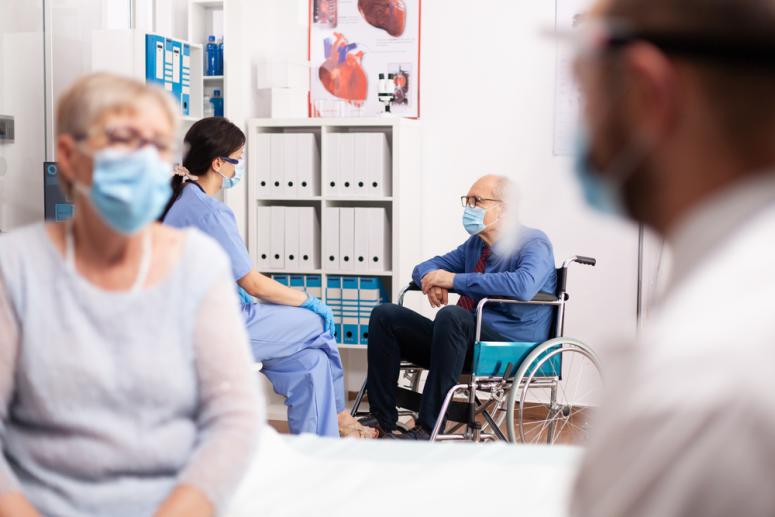 For the first time since the landmark report "To Err is Human" broke the silence about medical errors in 1999, we see real progress on patient safety—though it is still not enough.
A recent JAMA study on patient safety found "statistically significant decreases in the annual rates of in-hospital adverse events" across a range of key patient safety measures between 2010 and 2019. The study covers safety events associated with acute myocardial infarction, heart failure, pneumonia, major surgical procedures, and other conditions. I don't recall ever seeing such progress on patient safety. What explains it? While there have been national clarion calls for safety improvements in health care systems and considerable efforts undertaken to make hospitals safer for decades, improvement was weak at best and nonexistent at worst-- until now. Something changed in this most recent decade: the introduction of public transparency about hospital safety. 
Transparency galvanizes transformation
It began with the Affordable Care Act's mandate to expand quality and safety reporting and accountability, resulting in a new level of transparency never seen before. After the law was enacted in 2010, The Centers for Medicare and Medicaid (CMS) began publicly reporting critical measures of patient safety like infection rates and other health care-associated conditions (HACs), patient safety indicators, and adding a payment penalty for poor performance. The pioneering science behind these evidenced-based measures was only possible because of the work of health services researchers.
Starting in 2012, The Leapfrog Group used the new public data to launch the Leapfrog Hospital Safety Grade, assigning an "A" through "F" grade to hospitals based on how safe they are for their patients. With expert panel guidance, we assembled CMS's data on safety, along with other data we gather through the Leapfrog Hospital Survey to create composite scores that translate to grades. Other public reporting entities and health plans used the CMS data as well, and some used it for value-based purchasing. The Hospital Safety Grade, and public reporting efforts at large, led to massive awareness on which hospitals were safest, from national and local media attention to hospitals themselves advertising their records on safety on billboards and social media. Hospitals are now being held accountable, sparking further systematic changes in the day-to day work of clinicians and executives. In fact, according to the Leapfrog Hospital Survey, 55 percent of hospitals reporting to Leapfrog use Leapfrog safety ratings in performance reviews for senior leadership. Financial and public accountability for patient safety was a far-off dream two decades ago.  
Patient safety deterioration during the pandemic
The JAMA study suggests we finally moved the needle on patient safety through 2019, but there is bad news too. Growing evidence confirms several patient safety areas worsened during COVID-19. CMS and Center for Disease Control and Prevention (CDC) leadership reported a serious deterioration in areas like infection prevention and other harmful incidents, including falls. Federal data shows years of progress to reduce deadly infections acquired in hospitals was reversed.
What's more, a startling report released by the HHS Office of the Inspector General (OIG) found one in four Medicare patients experienced harm in a hospital, though much of the harm they found examining patient records was not covered by existing measures reported by CMS. For instance, the OIG found that over 40 percent of harms came from medication errors, but CMS reporting by hospital does not account for them. As a result, the HHS OIG recommended CMS account for broader lists of health care- associated conditions in their HAC Reduction Program.
Clearly the work of health services research to build and test measures for public reporting on patient safety is at its infancy and needs to grow quickly. Unfortunately, even maintaining current levels of reporting has been a challenge through the pandemic, much less adding more measures. In a recent patient safety victory, CMS reaffirmed its commitment to transparency by finding a way to continue reporting PSI-90, a measure composite of ten serious preventable errors. The complexities of the pandemic had threatened the measure for suppression in the latest Inpatient Prospective Payment System (IPPS) proposed rule.
The acceleration of improvement depends on measurement and transparency
The contrast of the most recent decade with all prior periods tells us we finally know how to get momentum at a national level: transparency and good measurement combined.  We need to build and expand that foundation fast— with more measures and public reporting options for hospitals, as well as other facilities, like outpatient care and nursing homes.
Health services research made the movement for quality and safety measurement and transparency possible by building the science behind reliable measurement. Working with AHRQ and CMS, aligned with a movement of change agents like National Quality Forum and Leapfrog, health services researchers enabled a new level of accountability in health care. This has saved thousands if not millions of lives. We need to invest much more in health services research, forge ahead on transparency, and finally make patient safety a rare bug and not a feature of our health care system.
Blog comments are restricted to AcademyHealth members only. To add comments, please sign-in.