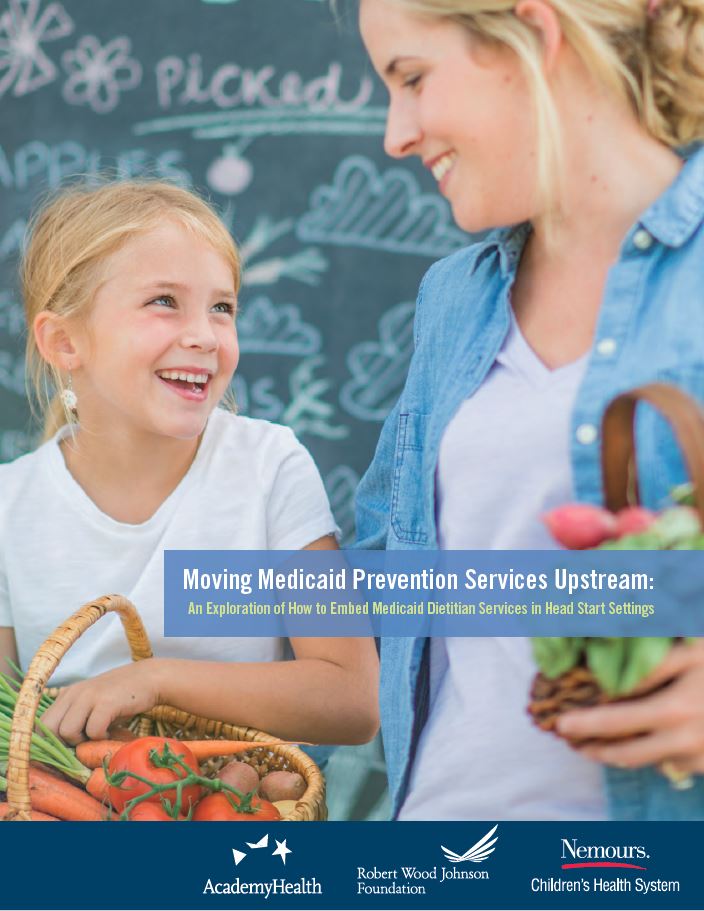 An Exploration of How to Embed Medicaid Dietitian Services in Head Start Settings
This brief outlines the evolution of Maryland's initiative to address obesity prevention within Head Start settings and highlights considerations and key questions within a managed care delivery system.
Download Publication
This brief examines Maryland Medicaid's efforts to prevent obesity through the delivery of group nutritional counseling in Head Start settings by a licensed dietitian. Key lessons and insights highlighted throughout the issue brief are relevant to other efforts linking traditional clinical preventive care to community-based settings to address chronic disease. 
This brief is part of a series on Medicaid Payment Strategies for Financing Upstream Prevention resulting from an AcademyHealth Payment Reform for Population Health initiative collaboration with Nemours Children's Health System. See the rest of the series here.