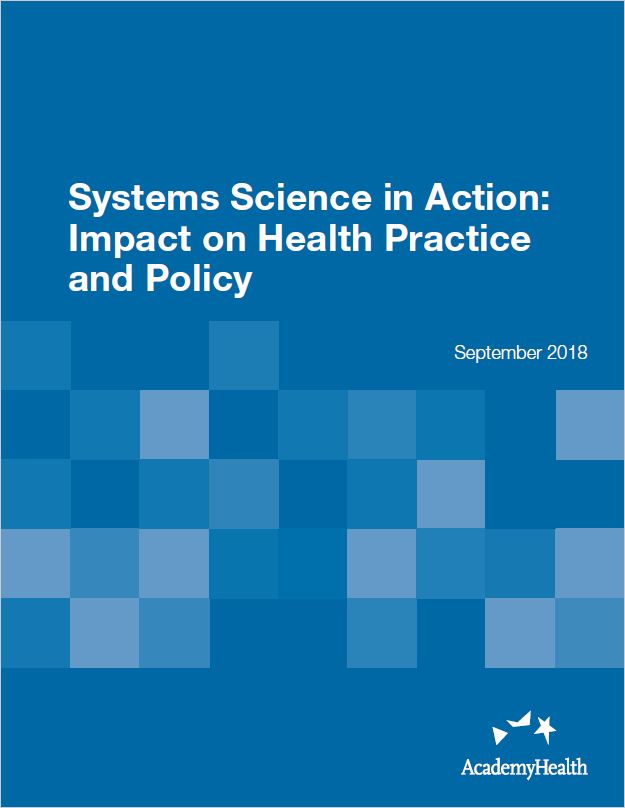 Systems Science in Action: Impact on Health Practice and Policy
Systems science methods have the unique potential to inform policy and practice where other research methods may not be feasible or practical. In contrast to methods that focus on a specific health issue, systems-level thinking employs a holistic perspective designed to explore interrelated, cross-sectoral, and dynamic system components.
Download Publication
Using mathematical models, systems science methods can illustrate how a system and its components function, and the models can serve as virtual laboratories for exploring potential impacts of different interventions or policies within a variety of potential contexts. These models can indicate potential long-term impacts as well as unintended consequences, providing valuable information to decision-makers and implementers as they consider various policies and programs for implementation.
Drawing on examples from clinical preventive services, public health, and the broader social determinants of health, the brief spotlights systems science research that has led to changes in practice or policy. The examples focus on the development of cancer screening recommendations, childhood obesity prevention policy, and transportation planning. A fourth example showcases research in progress on the use of systems science for a housing support program. By highlighting real-world applications, we illustrate how systems-level efforts have been, and can be, used to address complex health issues effectively.