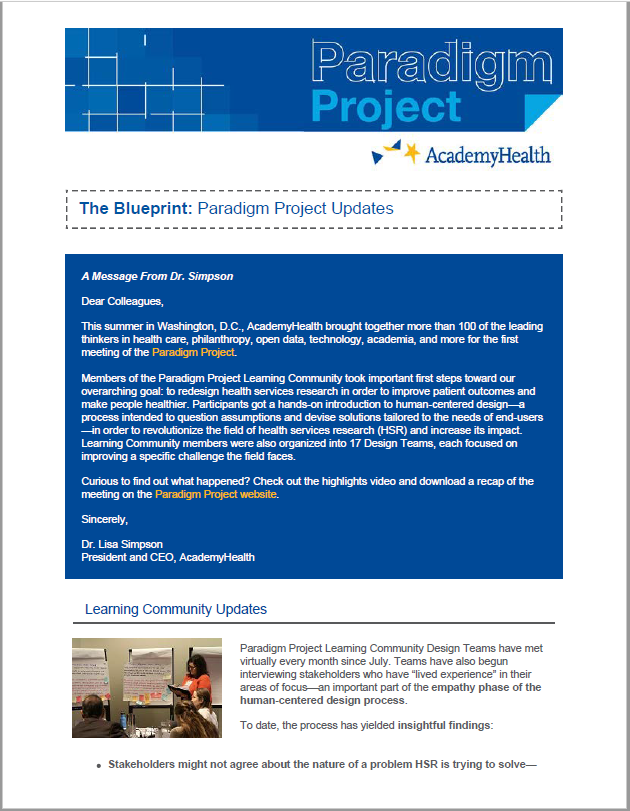 This newsletter provides an update on the Learning Community's work since the first convening of the Paradigm Project in July 2019. This is the inaugural issue.
Download Publication
The Paradigm Project will regularly share updates with the field about the challenges our Design Teams are grappling with and key learnings from the project.
Since the July 2019 kickoff convening, our 17 Design Teams (work groups that comprise the Learning Community) have begun interviewing stakeholders with "lived experience" in their focus areas and gathering key insights that will help them further define the challenges they will address over the course of the project.
Also in this update: a spotlight on Learning Community member Robin Strongin and a report about the "Reimagine Lab," a Blue Shield of California Foundation-funded initiative using design thinking to solve complex social issues.
Additional information can be found at AcademyHealth.org/ParadigmProject.