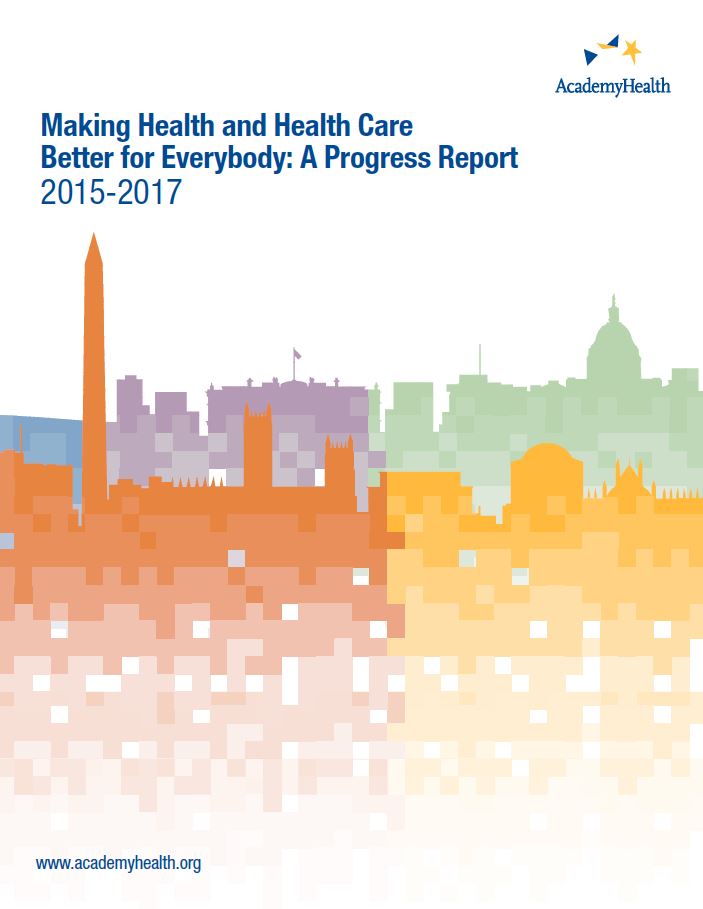 2015-2017 AcademyHealth Progress Report
This progress report includes highlights in AcademyHealth's work from 2015-2017.
Download Publication
From 2015-2017, AcademyHealth worked with our members to deliver better care, use health data more effectively, address health care costs, and build healthy communities. We also worked to support better research better through advocacy, the provision of cutting edge resources and methods, efforts aimed at workforce development and patient and consumer engagement, leadership on research ethics and governance, and through activities related to translation, dissemination and implementation.