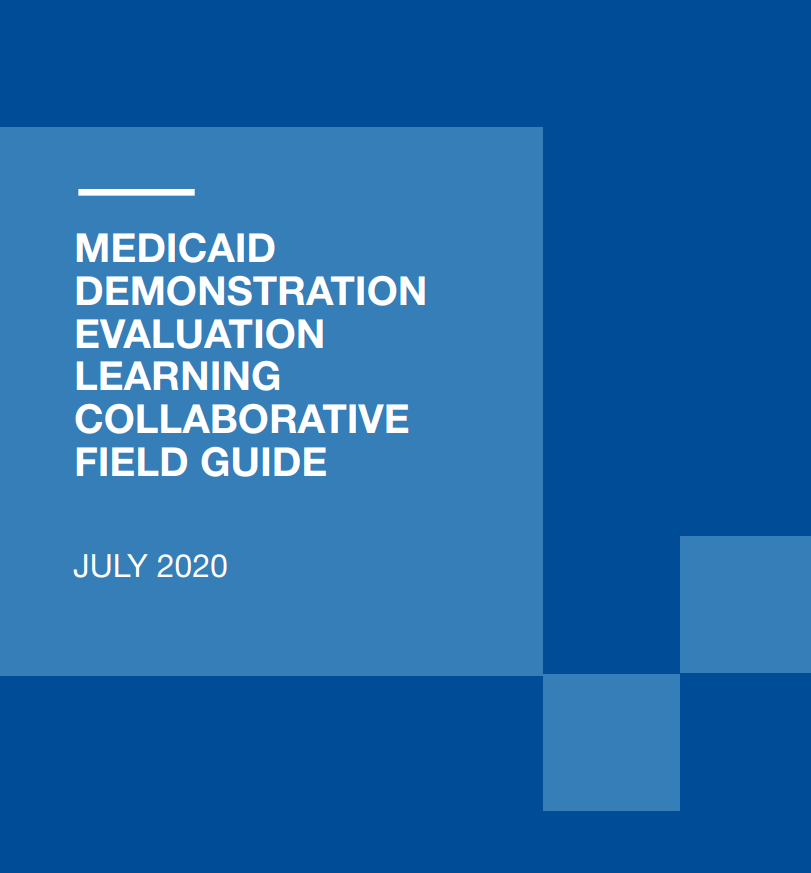 Medicaid Demonstration Evaluation Learning Collaborative Field Guide
This field guide offers a compilation of valuable insights into the evaluation process of Section 1115 Medicaid demonstrations, as well as best practices for future evaluations.
Download Publication
Section 1115 Medicaid demonstrations enable states to test potential innovations or alterations to Medicaid that would not otherwise be allowed under existing law. In the last 10 years, there has been an increase in Section 1115 demonstration proposals and approvals. Yet, with this increase, there has also come additional scrutiny in the quality of the evaluations. Many evaluations provided limited insights on a demonstration's effectiveness or value in informing policy decisions.
AcademyHealth, through support from the Robert Wood Johnson Foundation (RWJF), facilitated a Learning Collaborative in the fall of 2018 comprised of nearly 60 evaluators, state agency partners and other stakeholders from more than 20 states. This 18-month project supported state agency and research partners who were proposing and/or implementing Section 1115 demonstration evaluations and were tasked with addressing the requirements for monitoring and evaluating those demonstrations.
The Medicaid Demonstration Evaluation Learning Collaborative Field Guide provides detailed information on the following resulting takeaways:
Evaluation design and the evidence gained therein, is equally important to a demonstration success.

Demonstration design must be implementable.

Multi-state evaluation designs can be powerful tools in assessing the impact of policy variation across states