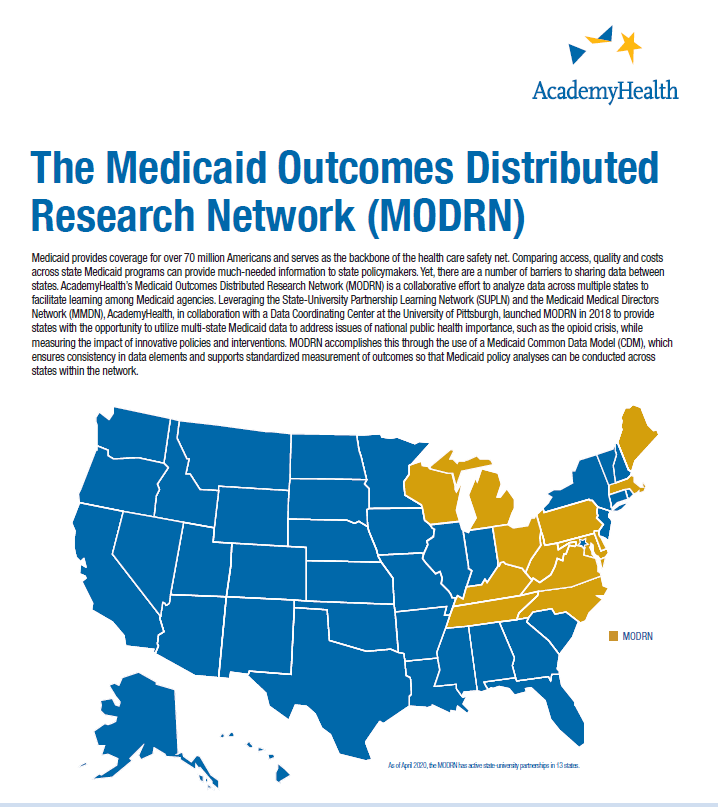 MODRN One-Pager
This one-pager provides an overview of the network objectives, along with current activities, projects, and members.
Download Publication
Leveraging the State-University Partnership Learning Network (SUPLN) and the Medicaid Medical Directors Network (MMDN), AcademyHealth's Evidence-Informed State Health Policy Institute, in collaboration with a Data Coordinating Center at the University of Pittsburgh, launched the Medicaid Outcomes Distributed Research Network (MODRN) in 2018 to provide states with the opportunity to utilize multi-state Medicaid data to address issues of national public health importance, such as the opioid crisis, while measuring the impact of innovative policies and interventions.
This work is supported by a grant from the National Institute on Drug Abuse (NIDA) R01DA048029.