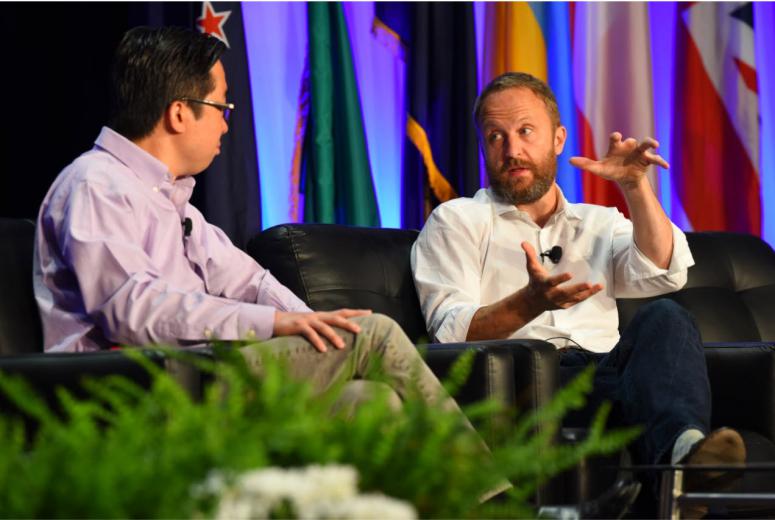 With an array of hot topics and presenting views from global leaders, international digital health issues return to the mainstage and plenary sessions of the 2019 Health Datapalooza (HDP). AcademyHealth is pleased to partner with Georgetown University's Massive Data Institute in showcasing the innovative practices of governments, and non-governmental organizations from a dozen nations around the globe.
"Given our vastly different models of health care delivery, building bridges of understanding about the digital health and open data are crucial for informed international policy, and Health Datapalooza is an important forum to place a spotlight on the key issues," reflects Tim Kelsey, CEO of the Australian Digital Health Agency, and HDP planning committee member.
This year, HDP features a mainstage plenary session with leaders from developed and developing countries speaking to a range of top policy matters including interoperable data systems, cybersecurity and privacy, consumer engagement, and advanced analytic technology applications.  Two additional breakout sessions will address collaboration models for data sharing and knowledge sharing, and integrated data strategies to advance preventive health measures.
International leaders engaged in the mainstage plenary dialogue will include Alessandro Campana from Italy; Ravit Warsha Dor, the Israel Ministry of Health Digital Health head of innovation; Rajendra Gupta, lead advisor on digital health to the Government of India; and Dave Ross, head of The Task Force for Global Health. The dialogue will be moderated by David Stanton, senior advisor on global health at USAID. 
In addition, a breakout panel discussion featuring data collaborations will offer new international perspectives on health and health care data accountability and transparency. Advancing technology and data sharing across developing countries to promote innovation in public health will be presented by Kristina Celentano of USAID. Eran Nitzan of the Ministry of Health in Israel will present health economics perspectives on new public-private investments in health IT and advanced analytics.  Chief Information Officers Lisa Franklin, Regional NHS from the United Kingdom, and Angela Ryan, Australian Digital Health Authority, will provide updates on important perspectives of consumer trust and improvement of health system performance through the uses of data.  In addition, they will provide updates on the progress from the Global Digital Health Partnership. 
A second breakout panel will provide insights into international data strategies to advance disease prevention objectives, particularly for infectious disease. The Brazilian Ministry of Health has established the Center for Data Development and Knowledge of Health (Cidacs) to advance data science strategies.  HDP participants will hear Dr. Maria Ichihara explain how Cidacs produces knowledge on analysis of social determinants and evaluates the impact of public policies on health using large amounts of administrative data in a high performance computing environment while also following a regulatory framework of privacy, safety and ethics. Italy's Alessandro Campano will bring examples from the world of big data applications across health care institutions. His focus is on clinical governance issues and the uses of data for the development of outcome indicators that guide the integration of costs and quality indicators in health interventions. Kelly Carulli will address key policy approaches to enhance the utility of state health data sources for immunization records and enabling interoperable solutions to maximize the power of information for patients and providers. Michael Epstein from the United Kingdom's Immunisation Surveillance Unit in the NHS will explain how studies using cutting-edge technology are providing new insights in containing public health threats and providing population health analytics.
"Big data and advanced analytics are opening huge opportunities for advancing international health initiatives and we'll be meeting to promote the interdisciplinary approaches to inform health policy that drives them" notes Amy O'Hara, research professor at the Massive Data Institute at Georgetown University, and co-sponsor of the international track sessions.
Placing an emphasis on the overall goals of HDP, Kelsey adds, "the importance of data transparency cannot be overstated in our mutual goal of understanding the many challenges to improving the performance of health systems worldwide."  Join in the dialogue with global data and policy experts at this year's data showcase, Health Datapalooza, on March 27-28.
Blog comments are restricted to AcademyHealth members only. To add comments, please sign-in.