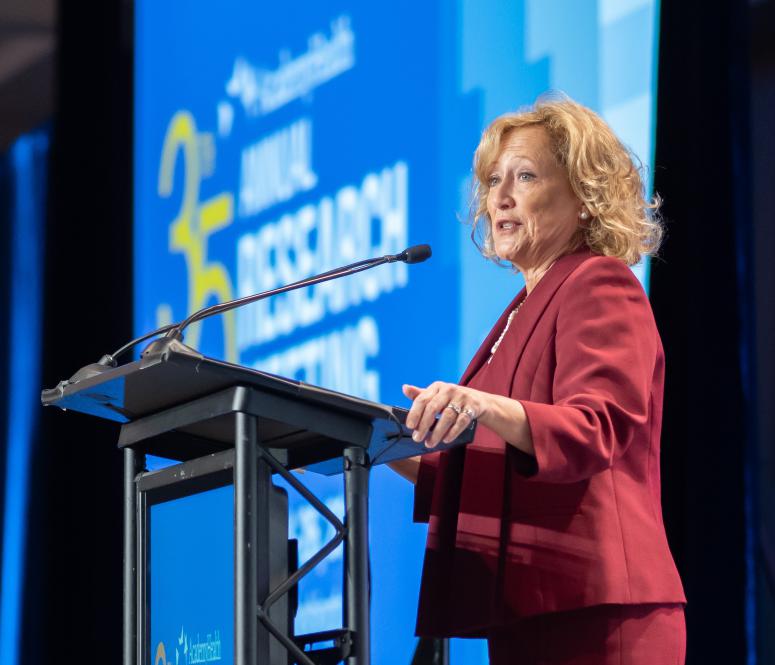 In a Health Affairs blog post published today, Dr. Simpson discusses a shift in the focus to social determinants of health, noting both the progress and opportunities in this area. She also highlights how researchers are using new data sources and methods to drive health care transformation and delivery system innovations. Dr. Simpson condenses these key areas of change into the "three D's" of health care; determinants, data, and delivery.
"Nearly half of AcademyHealth's members work outside of academic settings, many embedded within health care systems or in one of the many data analytics and consulting organizations that support care delivery," Dr. Simpson writes, adding that the ARM is a snapshot of the work of the field, providing a space to debate and learn about the changes in health care and health policy.
Read the full Health Affairs blog post here.
The 2019 ARM program includes several abstracts, posters and podium presentations focused on determinants, data, and delivery and will feature perspectives and experiences from both policy makers and providers. We hope to see you there. You can also follow the conversation on Twitter via #ARM19 and read about highlights here on the AcademyHealth blog.  
Blog comments are restricted to AcademyHealth members only. To add comments, please sign-in.