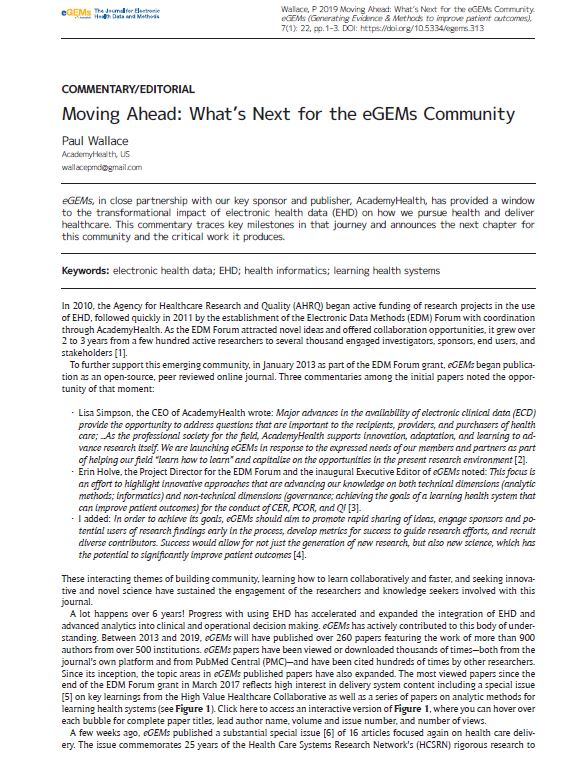 Moving Ahead: What's Next for the eGEMs Community
This commentary from eGEMs Executive Editor Paul Wallace outlines the genesis of eGEMs, key milestones over its six year history and sets a vision for what's next.
Download Publication
eGEMs transitioned from its origin as a grant supported journal to seeking self-support through sponsorships and article processing fees provided by authors. In 2019, given the advances in integration of health data methods into the wider field of delivery system science, AcademyHealth partnered with the Elsevier journal Healthcare: The Journal of Delivery Science and Innovation, to debut a new publishing home for the critical work published in eGEMs. Insights in Analyzing Health Data is an ongoing section dedicated to data methods and applications within Healthcare and guided by former members of the eGEMs editorial board.