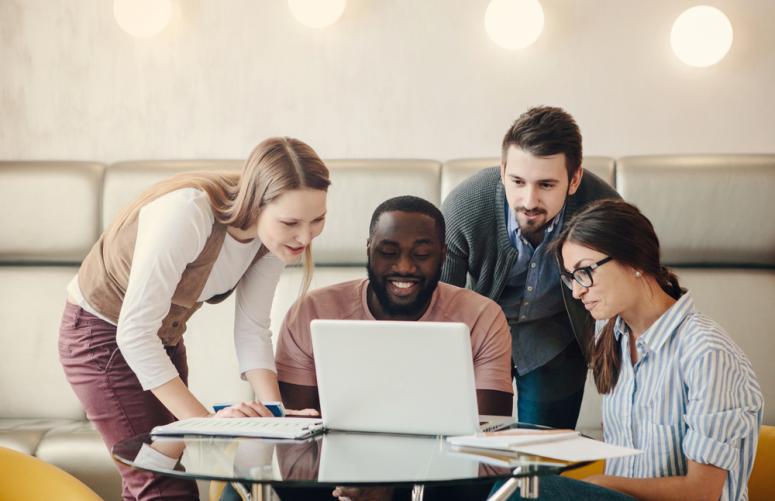 Whether it's altering the steps of a clinical workflow or encouraging patients to adapt their lifestyle choices, health interventions can lead to behavior changes that result in better outcomes, lower spending, and more efficient use of resources.
But change isn't easy. No matter what the setting or target audience, it's almost always a challenge to get new ideas and processes to stick.
It becomes even more difficult when the intervention itself isn't designed with the needs of its users in mind. Unfortunately, implementation-focused intervention design is often overlooked in implementation science. Confusing requirements, cumbersome data collection demands, or convoluted technologies can be frustrating for participants and lead to less-than-ideal results.
That's why understanding and incorporating the principles of user-centered design is so important for the success of health interventions, said a team of experts presenting at the 13th Annual Conference on the Science of Dissemination and Implementation in Health.
In this installment of our Implementation Science series, we will explore the role of user-centered design when developing interventions and share insightful best practices to ensure new initiatives  meet the needs and expectations of participants.
What is user-centered design?
User-centered design is the concept of incorporating accessibility, usability, utility, and engagement throughout the design and development lifecycle for a product, service, or program.
"I like to use the analogy of embroidering a piece of fabric," said Emily R. Haines, Ph.D., a postdoctoral fellow in cancer prevention and control at Wake Forest School of Medicine.
"The fabric is the context you're working with," she continued. "The thread is an intervention you'd like to incorporate, and the needle is the implementation strategy used. If your needle is too large or your thread is too heavy, you're going to damage your fabric. User-centered design is the framework that helps you make a decision about which needle and thread are most appropriate for the context you're trying to work with."
User-centered design prompts implementation teams to create interventions with measurable goals and clearly articulated processes that explicitly take into account the unique needs and capabilities of a specific, well-defined target audience.
"If you're designing for everyone, you're designing for no one," said Aaron Lyon, Ph.D., an associate professor at the UW Department of Psychiatry and Behavioral Sciences. "Sometimes you have more than one primary user persona. But if you have more than two, you're likely casting too wide of a net. We can avoid that by narrowing in on our ideal users and their needs."
How can implementation teams incorporate user-centered design into their project plans?
Implementation teams can tailor interventions to their high-priority groups by collecting user suggestions and constantly iterating to improve the intervention based on the feedback provided.
Workshopping and prototyping are helpful tactics for gathering necessary information about real-world users and how they will interact with the intervention, said Zach Landis-Lewis, Ph.D., Assistant Professor of Learning Health Sciences at University of Michigan Medical School.
"Prototyping is relevant for any type of product or service," he said. "We start with a sketch, which creates an unfinished, early look at ideas. Sketches invite critique and questions. You might even have the users make some sketches of their own, because that can be very valuable for eliciting ideas and identifying pain points."
After gathering input on the first phase of the design, teams can move to more robust versions of their prototypes, Landis-Lewis explained.
"The next step is to create mock-ups that have much more fidelity to the final product and can be used for usability testing," he said. "For example, you could create a Photoshop version of a website. It doesn't have the actual functionality of a live site, but someone could use it to make suggestions without the need to duplicate the heavy work of redesigning a website."
Design sessions should be fun and collaborative, Landis-Lewis said. Music, snacks, or other treats can keep the atmosphere light and stimulate openness and creativity.
"Block off a few hours to complete your individual sketches, then compare ideas to see where there's synergy," he suggested. "That's often the most exciting and productive part of the process."
Implementation teams can also consider using visual aids and interactive presentations to gather stakeholder input, added Haines.
"During a recent project to revise a needs assessment for youth and young adults with cancer, I created a deck of cards representing items to consider revising or eliminating," she said. "We used stickers to vote on what we thought should happen. We've also used a storyboard and personas to walk through various pieces of the intervention delivery. These strategies helped elicit feedback and supported creative thinking."  
What are the challenges of employing user-centered design in health interventions?
Implementation teams should watch out for certain bumps in the road when employing user-centered design strategies, panelists highlighted.
For example, balancing functionality and necessary complexity with ease of use – and enjoyability of use – can be problematic in some situations, said Alex Dopp, Ph.D., Associate Behavioral and Social Scientist at RAND Corporation.
"You want to make sure that interfaces and interactions are engaging and people-pleasing without being viewed as overly simplistic or hiding functions that could actually increase utility," Dopp said. "You also don't want to go the other way and create something that's too clunky or technical."
"They may have the same functionality, but one feels pleasant to use and the other is perceived as more complicated. It goes back to acceptability, appropriateness, feasibility, usability, and the overlap between them. They all influence each other."
For Sarah A. Birken, Ph.D., an associate professor at Wake Forest School of Medicine and moderator of the panel, challenges often arise when user-centered design ideas conflict with the administration of the intervention.
"Something that might make the usability better for a patient could create more work or a negative experience for a provider," she noted. "Oftentimes, there's a lot to be gained from examining the intersection of gains and losses. There are a lot of win-wins that can be had, but it's also important to understand how to balance priorities to achieve an optimal outcome."
Landis-Lewis agreed that taking a multifaceted view of usability and collecting feedback from all users of the system, including back-end users, is vital for architecting a truly engaging, high-quality product. 
"User-centered design is always going to be about trade-offs, in some respects," he said. "That's why having stakeholders participate in the process and bring their deep understanding and different perspectives will make it easier to find the best solution."
User-centered design can provide valuable insights into how real-world participants interact with planned health interventions. By infusing intervention design with user-centered principles, implementation teams will gain a deeper understanding of how to improve experiences and motivate engagement. More resources on this topic can be found here.
In our next post, we will take a deeper dive into the process of engaging stakeholders and refining implementation strategies with a discussion of participatory system dynamics modeling.
This blog post highlights quotes and learnings from the panel "User-centered Design for Improving Fit Among Evidence-based Practices, Contexts, and Strategies for Implementation" presented at the 13th Annual Conference on the Science of Dissemination and Implementation in Health in December 2020. A full recording of the panel is available here.
Blog comments are restricted to AcademyHealth members only. To add comments, please sign-in.