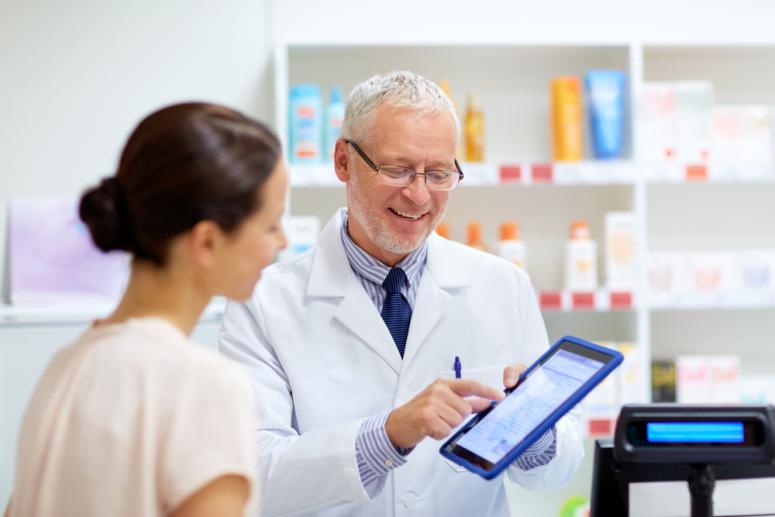 Cloud computing is playing a more prominent role than ever before in underpinning the technology that drives health care business transformation. The U.S. health care system is by far the largest global consumer of cloud technology and adoption rates are expected to grow rapidly over the coming years.
Until recently, the uptake of cloud services by the health care industry might be perceived as slow, especially when you consider other sectors such as legal, finance, and retail. However, the global market is expected to grow, with some analysts forecasting growth to $45 billion by 2023, which is up from $17 billion in 2017.
There is no doubt that HIPAA legislation has heightened the need to adopt a secure cloud technology platform, and the cloud revolution is transforming how health organizations interact and handle electronic patient health information (ePHI).
The 1996 HIPAA legislation introduced strict administrative, technical and physical safeguards designed to guarantee patient data protection. Data is the lifeblood of a health care organization; each practice stores substantial volumes of confidential and private health information. Health services and all associated third parties responsible for processing the data are bound by HIPAA legislation.
It is now easier than ever for health care organizations to consume cloud technology; service providers already offer consumable HIPAA compliant solutions as a business service. Most providers are aware that one size does not fit all in health care, so every practice must be clear about what their demands from the technology are, and choose a cloud partner that can meet those needs.
Why are so many health care organizations choosing to move to the cloud?
Data storage and scalability
The health care industry is a complex system saturated with digital data. Cloud storage offers practically limitless amounts of data capacity to securely retain data in a resilient state. Data is automatically and securely replicated to another geographical location to protect the data integrity. Storage is consumed on a pay-as-you-go model and old data can be archived to cheaper "cold" storage when needed.
Cloud computing resources can scale up (and down) as the demand for the service increases or decreases. The cloud network can ingest a tremendous amount of data on-demand. The data is encrypted, but any authorized user can access data over a secure VPN connection.
The cloud provider manages the entire cloud service, relinquishing the need for an IT department to manage and maintain the infrastructure. The provider is responsible for software updates, security patches, and data integrity.
Collaboration and increased data interoperability
Health care organizations do not function in silos. Constant interaction is required between doctors, health practitioners, and third parties. Cloud technology unlocks a huge potential for collaboration and information sharing.
Medical applications share medical information to speed up the diagnosis process; specialist medical professionals can remotely collaborate on multiple cases and provide specialist care in an agile working environment.
Clinical support teams benefit greatly from sharing medical information. Shared medical imagery, historical test results or family history information greatly improves the quality of care. Medical devices can plug directly into cloud services and share gathered medical results, such as an ECG scan, X-ray photographs, or patient pulse readings.
Secured video conference software is available to interact with patients, offering front line services for low priority cases. It enables specialists to interact with one another no matter the person's location.
AI and Machine Learning
With all the data collected by health care practices, there is huge potential for using big data to improve patient services. Clinical research benefits from AI and Machine learning as huge data sets can be processed to predict early detection of diseases such as cancer. Another emerging trend is using heart rate monitors and fitness trackers combined with AI to detect early-stage heart disease.
Machine learning is heavily utilized in diagnosis services; big data products such as IBM Watson can reference an extensive collection of medical journals and case studies to predict a patient's diagnosis. Also, Google is developing a tool called Deepmind which aims to mimic the human brain neural networks.
Security and reliability
Long gone are concerns around cloud security and reliability. Cloud providers have taken huge steps to provide hardened and robust services. Security is so good now that it's sold as a HIPAA compliant consumable service.
Data is securely stored in a geographically compliant region, in a securely architected cloud service. Identity and access controls will be inherent within the design, as well as authentication and logging controls. ePHI data is encrypted at rest and in transit, all managed by an encryption key management system.
There will be a response process built into the business associate agreement, which documents the Service Level Agreements (SLA) arranged for your health care practice.
Reduce costs
Cloud services over time will reduce capital expenditure (CAPEX) in health care; there will no longer be the need to buy expensive servers, network, and storage equipment, or have an extensive team to support the infrastructure. Local data centers can be consolidated or potentially close after migrating to the cloud.
The change to operational expenditure (OPEX) will introduce a pay-as-you-go model where you only pay for the services that you consume, making budgeting much easier to predict.
We have just scratched the surface of what cloud technology can do for the health care sector. There is no doubt the industry is changing its opinion of cloud computing. The rules of HIPAA compliance are easily achievable by choosing a reputable HIPAA compliant cloud hosting partner.
Blog comments are restricted to AcademyHealth members only. To add comments, please sign-in.