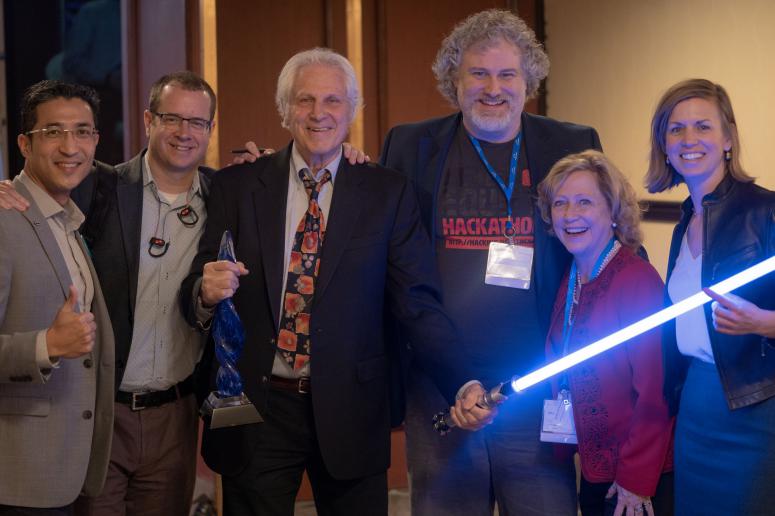 "Coming together is a beginning;

keeping together is progress;

working together is success."

 

~ Henry Ford
Back in 2010, the Obama administration gathered a small group of researchers, software engineers and entrepreneurs in a conference room and challenged them to do more with government health data. That conference room gathering grew into a movement to increase access to data for those from across sectors working to improve health and health care. The annual meeting, now called Health Datapalooza, draws more than 1,000 attendees each year and since its humble beginnings, there's been an unprecedented liberation of government data resources.
A decade ago, electronic health records were still new to the scene and researchers, consumers, and policymakers had a difficult time getting access to data. As revealed through a survey of health data stakeholders earlier this year, things are different now. Our questions now are less about access (although that is still an important priority) and more about how the use of health data can make tangible changes in care delivery, value, and outcomes.
Because of the complex nature of health care, these are not questions researchers, software engineers and entrepreneurs can answer alone. Health data issues do not exist in a vacuum. It's not enough to have billions of dollars in venture funding of digital health companies. Especially when it seems many digital health companies seem more concerned with redistributing the health care pie among themselves rather than creating value for the common good.
While Health Datapalooza has always included the perspectives of policymakers and patients, I'm proud to say that next year's meeting is taking that a to a new level by co-locating with the leading health policy conference in D.C. AcademyHealth's National Health Policy Conference routinely features high-ranking government officials from the legislative and executive branches, while also serving as a forum for the latest research examining health policies on issues such as health care spending, delivery system transformation, and public health.
As longtime Datapalooza attendee and health care journalist Michael Millenson put it in a recent article in Forbes, we're "combining health tech "rah-rah," health policy "blah-blah" and the "meh" of academic research" to "accelerate the uptake of digital health innovation."
Bringing these communities together under one roof is an opportunity to draw on a brain trust much broader than our typical siloes in health care. And we must do this because to truly make a positive impact on the way health care is organized, delivered, and improved, we need the help of policymakers, tech innovators, researchers, and patients.
I'm particularly looking forward to the patient perspective. Both conferences have been designated Patients Included in the past and having that perspective front and center has brought a richness to the conversations that is often missing in an industry where patients are too many times treated as an afterthought or as a revenue center.
We'll be hearing from members of each of these different communities on the AcademyHealth blog in advance of the meeting and I invite you to stay tuned to see what you might learn from those outside your typical network. Guest bloggers will be describing the overlapping interests between policymakers, tech innovators, researchers, and patients, while also providing first-hand perspectives on what each community needs from the others to make progress.
I look forward to the discussion in these posts echoed in the halls of the hotel next February. So consider this your pre-reading, a primer on what kind of discussions and topics to expect and how you can contribute your voice and expertise to these important issues. It's more important than ever for us to be drawing from our collective knowledge!
Blog comments are restricted to AcademyHealth members only. To add comments, please sign-in.