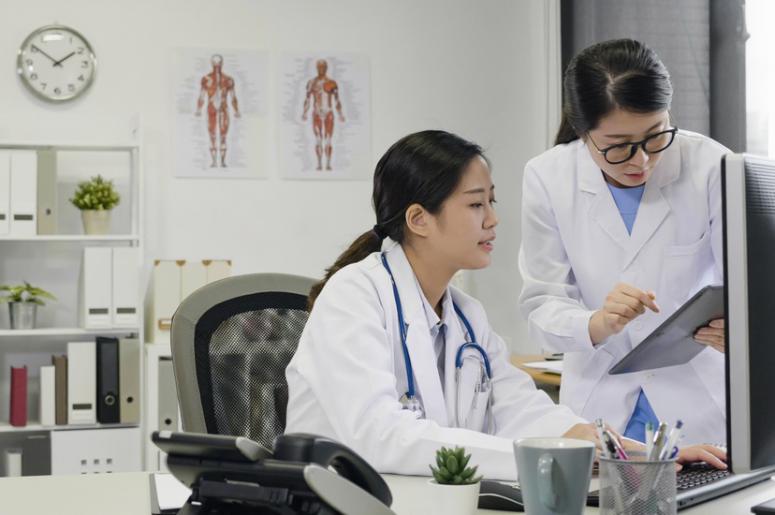 At AcademyHealth's 2020 National Health Policy Conference, MITRE moderated an expert panel to discuss the relationship between market dynamics and Alternative Payment Model (APM) adoption. Including perspectives of providers and patients, the session began with a brief overview of the Health Care Payment Learning & Action Network's goals to increase the percentage of U.S. health care payments tied to quality and value through the adoption of two-sided risk APMs.
Dr. Michael Chernew, Leonard D. Schaeffer Professor of Health Care Policy at Harvard Medical School, explained financial drivers for value-based care, potential barriers, and solutions. Alan Levine, President and CEO of Ballad Health, shared his experiences in moving a health system to value in rural Tennessee/Virginia. Frederick Isasi, Executive Director of Families USA, described the challenges patients have faced as health care costs have continued to rise. The panelists spoke to the importance of moving toward a high-quality, value-based system, and a very engaged audience offered additional viewpoints, yielding three key takeaways: 

Increased Flexibility in Health Care Delivery Can Create Opportunities for Innovation and Savings

Many providers are concerned about taking on risk because it can have very real business ramifications that affect their financial stability. Value-based payment models need certain flexibility to determine how they can provide more health more efficiently. If models have enough flexibility and have fair parameters (such as proper risk adjustment), then providers should want to be in value-based care models because they would have more control over how health is delivered and can earn more savings from the efficiencies. If the models are not designed carefully, however, they could create an incentive to avoid certain patients and increase disparities across the continuum. 

Solutions are Not One-Size-Fits-All, Particularly for Rural Markets
 
In a time where systems are divesting out of rural areas, APMs with global budgets may provide the financial security for capital investment that fee-for-service does not provide. Systems shifting from fee-for-service to value-based arrangements will need to make decisions to reduce their cost structure.  While value-based payment reduces potential revenues, global budgets may provide more flexibility in a location where a health system functions as the primary health care provider.
 
Metrics of Success Need to Reflect More than Cost Savings

Some options for determining success mentioned in the session are 1) patients having lower premiums and copays; 2) total spend for health care is sustainable at a national level; 3) patients and providers are voluntarily flocking to the system; and 4) health care disparities are improving.
 
The robust presentations and audience participation at AcademyHealth's 2020 National Health Policy Conference led to the three conclusions of the importance of increased flexibility in health care delivery can create opportunities for innovation and savings; solutions are not one-size-fits-all, particularly for rural markets; and metrics of success need to reflect more than cost savings. This type of dialogue is critical as the move to value continues to be an important transition to improve the nation's health. With continued research, we can help ensure the APMs are delivering the value and outcomes they are designed to achieve.   
Blog comments are restricted to AcademyHealth members only. To add comments, please sign-in.