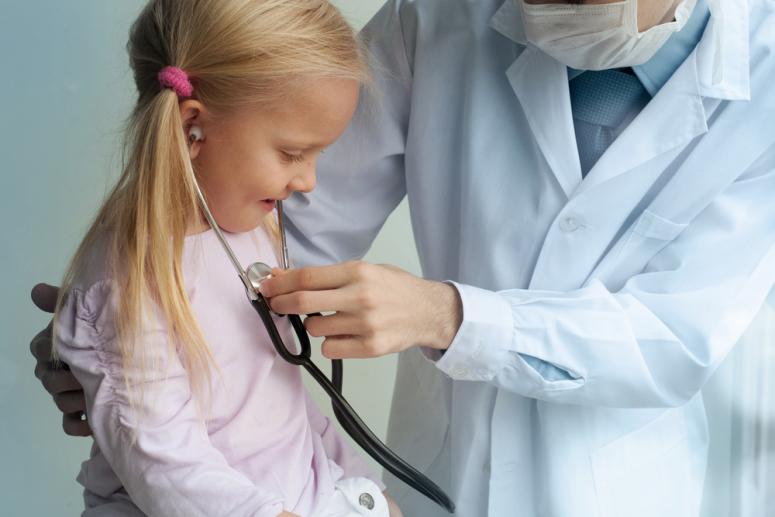 2020 was a year unlike any other. It has impacted children in ways that we will not fully understand for some time. In a recent AcademyHealth blog post, Dr. Michael Gluck reflected on how COVID-19, the rise and recognition of systemic racism, and the response to the closely contested election have impacted how we think about and conduct health services research (HSR).
As leaders of AcademyHealth's Child Health Services Research Interest Group (IG), we can attest that observation is certainly true in our community. In turbulent times like these, we hold fast to our vision of a future where all children are made healthier by the use of evidence in decision-making. Indeed, our work to facilitate a community of researchers, policymakers, practitioners, and trainees on critical health services issues affecting children feels more important now than ever.
As we consider child health services research priorities for 2021, it can be helpful to look back at where the field of child HSR has been recently active. In 2020, five key areas of advancement rise to the surface.
Viewing adolescence as a critical developmental period
Many advances were made last year in our understanding of adolescence as a uniquely critical developmental period within childhood. While this has been a long-held tenet of child HSR, only in the last year has it begun to gain traction. In 2020, the National Academies of Science, Engineering, and Medicine published a report, entitled "Promoting Positive Adolescent Health Behaviors and Outcomes." It focuses on successes in adolescent health programs and provides evidence-based recommendations for adolescent health research, policies, and programs. The report recognizes adolescence as a critical growth period and emphasizes the necessity of preventative and interventional programs designed to meet the needs of adolescents.
Building research, evaluation, and measurement infrastructure
As the saying goes, "what matters gets measured and what's measured, matters." We saw actual advancement in our research, evaluation, and measurement infrastructure. Evidence of this can be seen in the representation of children in PCORnet (the National Patient-Centered Clinical Research Network), which was noted to include over 24 million participants between the ages of 0-17 (30% of the sample) in 2020. We also saw important accomplishments such as the establishment of the Childhood Cancer Data Initiative by the National Cancer Institute (NCI), which will "collect, analyze, and share data to address the burden of cancer in children, adolescents, and young adults" in an effort to capitalize on data generated from research. This investment will allow NCI to enrich data sharing, collection, analysis, and access for ongoing and future childhood, adolescent, and young adult cancer and survivorship research. These milestones show continued support and investment by policymakers and underscore the importance of using resources now and in the future to build our research, evaluation, and measurement infrastructure.
Providing value-based payment for integrated care
In line with the rest of the health care field, child HSR is working to shift payment models to focus on value-based care. This is especially true when it comes to integrated care. For example the Centers for Medicare and Medicaid Innovation's Integrated Care for Kids (InCK) Model, which is a child-centered innovation model focused on local service delivery and state payment. This model was launched in 2020 and is currently being tested in seven states.
Exploring how state policies can support health care transition
Research on policy impact was also an important focus in 2020. In particular, the National Alliance to Advance Adolescent Health's Got Transition published an informative report on Medicaid Managed Care Contract Language to Expand the Availability of Pediatric-to-Adult Transitional Care. The report outlines specific Medicaid managed care contract language that can be used to improve access to recommended pediatric-to-adult health care transition services.
Examining the impacts of COVID-19 on children and education
Finally, the field of child HSR, like all other areas of HSR, was challenged to quickly learn and adapt as the pandemic transformed nearly all aspects of our lives. Many questions emerged including the crucial question that continues to face the nation: in-person instruction or virtual school? Research shows that within school secondary transmission of SARS-CoV-2 infections are limited. Nevertheless, as new strains emerge, the nation is forced to constantly re-evaluate official guidance regarding the best mode of school delivery.
Looking Ahead
As the year progresses, we must continue to support researchers  throughout their careers, grow our community of professionals devoted to child HSR, promote evidence-based advocacy for optimal child health, and provide opportunities to disseminate results in popular and traditional research arenas.
Our IG will continue to highlight child HSR as it addresses new topics related to COVID-19, as well as those addressing persistent health care problems like racial inequities, mental health, and access to care. We invite you to learn more about our IG here. If you are an AcademyHealth member who is working in this space, we invite you to join our interest group. Members of our IG gain access to a community of like-minded professionals as well as opportunities to share their own work and contribute to ideas about how we can support each other as we advocate for high-quality evidence to promote the health of all children.
We would like to acknowledge and thank the members of the Child Health Services Research Interest Group Advisory Committee, who contributed to this blog including Matt Castner, Sam Hohmann, and Donna Woods.
Blog comments are restricted to AcademyHealth members only. To add comments, please sign-in.