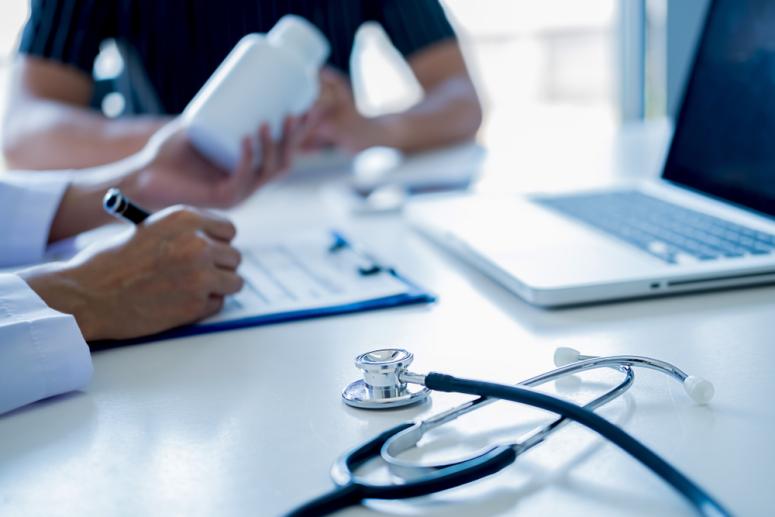 The use of data to improve health and well-being is top of mind for policymakers as it is reflected in several federal policies aimed at addressing health IT and population health through the social determinants of health and health equity lenses, particularly in light of the COVID-19 pandemic. The May 2020 Interoperability and Patient Access final rule set the vision to improve the quality and accessibility of information so patients can access necessary information to make informed decisions about their health care – in addition to addressing the problems tied to outcomes and provider burdens. In line with this momentum, the pandemic has led to a 63 percent increase in Medicare telehealth utilization, accredited to the Centers for Medicare and Medicaid Services' (CMS) provision of an emergency waiver passed by Congress, implementing policies that would expand access to services. However, the nuances of data and its utility beyond the point of care for education, information, and COVID-19 prevention, have proven critical for understanding behavior among underserved populations to improve outcomes. The AcademyHealth joint Health Datapalooza and National Health Policy Conference next week will explore several themes that harness the synergies that exist between the data and policy worlds and offers innovative solutions to directly confront the challenges, opportunities, and threats facing U.S. health care.
The Health Datapalooza Rapid Fire session Data to Improve Health and Wellbeing on April 4 (on Monday!) will reflect on various data gaps relating to underserved populations. Panelists will share their respective public health interventions to investigate COVID-19 related assessments to understand how communities' social determinants of health impacted vaccination rates. Panelists will also address ways to overcome current and future data limitations, appropriate resource allocation, and other interventions.
The session will highlight five pieces of research that are particularly timely, including:
Using School Operation Simulations for COVID-19 Prevention
With the COVID-19 vaccine accessible to most students, the safety of in-person education needs to be re-evaluated. Public schools have reopened to in-person operations nationwide and only some jurisdictions have mask-voluntary policies in place. Is it safe to drop mask mandates without a 100 percent vaccination rate? A study being presented next week  performed a microsimulation model using data from 10,000 U.S. households to test vaccine and education strategies under different variables. This included simulations for eight school operating scenarios which affirmed the need for continued COVID-19 prevention measures despite high vaccination rates and efficacy. Its findings reveal that full in-person education is safe when contact tracing, masking, and broad vaccination are in place. Future operating policies can be based on simulated health data designed to minimize outbreaks. The study can serve as a model in decision-making around COVID-19 reopening across public spheres.
Population Data & Addressing COVID-19 Vaccination Disparities
Another critical topic of discussion on April 4 is disparities that result from both current and past traumas, such as the Tuskegee Experiment, leaving minority groups neglected by health care systems and distrustful of government policies. These issues have resulted in a disproportionate number of COVID-19 cases within these communities and increased difficulty in collecting population data.  A presentation next week will share how early action by the state of North Carolina circumvented this by adjusting the required information in their COVID Vaccine Management System. Providers were required to measure the vaccination rate among patients at the point of care. This included the collection of demographic information such as race, ethnicity, age, and address. The collected data was used to create targeted strategies, programs, and partnerships that have closed the vaccination rate gap between certain demographics. The inclusion of other demographic parameters will allow the state to assign resources with maximum efficiency.
Designing Data to Inform Stakeholders
To identify and address health inequity, moving beyond data limitations is critical for certain races and ethnicities such as American Indians, Alaskan Natives (AI/AN), and non-Hispanic populations to improve well-being. The session, Data Limitations and Covid-19 Health Equity Data Dashboard for Indigenous Populations, highlights a study using data from the Center for Disease Control (CDC), including hospitalization and mortality rates, which involved transforming this data into digestible information. This data design incorporated art and language through charts and maps to make it easier to navigate existing data. The data can be filtered down to display data points of individual religions to pinpoint problematic states and counties. Various stakeholders can leverage this information for both educational and informational purposes. Disseminating this information seeks to quantify racial equity and push for increased federal support of underserved indigenous communities.
Data-Driven Efforts to Prevent Vaccine Misinformation
Disinformation and data limitation are both unfavorable for improving health outcomes. Various North Texas organizations have initiated programs to improve COVID-19 vaccination rates and combat the spread of misinformation over social media. The session, Leveraging Social Media & Public Health Data to Enhance COVID-19 Vaccine Uptake, discusses an evidence-based approach, combining the use of digital/social media and in-person outreach to target zip codes with trends of high vaccine hesitancy. Efforts have reached roughly 87,000 individuals resulting in a significant increase in vaccine rates in targeted zip codes as well as a 16 percent decrease in vaccination hesitancy in vulnerable areas. Notably, messaging through social media advertisements during community events achieved better results than more traditional methods. The expansion of the program is intended to provide current information regarding boosters and child vaccinations.
Social Determinants of Health Data to Combat Vaccine Hesitancy
The Kaiser Family Foundation reported that more than 200,000 residents and staff of long-term care facilities died from COVID-19. Nursing home deaths peaked in January 2021, with more than 5,000 weekly deaths nationwide. In particular, health care workers in nursing homes expressed vaccine hesitancy despite their increased risk for COVID-19. Findings will be presented in the session Place-Based Social Determinants of COVID-19 Vaccination in Healthcare Workers' recommend that race and ethnicity, age, socioeconomic background, and preexisting health habits and conditions must be accounted for to localize interventions to combat vaccination hesitation among this medically and socially vulnerable group. This health data can be leveraged in predictive models for to guide booster efforts among vulnerable professionals.
To hear first-hand from these and many other experts, be sure to register for the in-person Health Datapalooza and National Health Policy Conference taking place next week in Arlington, VA.
Blog comments are restricted to AcademyHealth members only. To add comments, please sign-in.