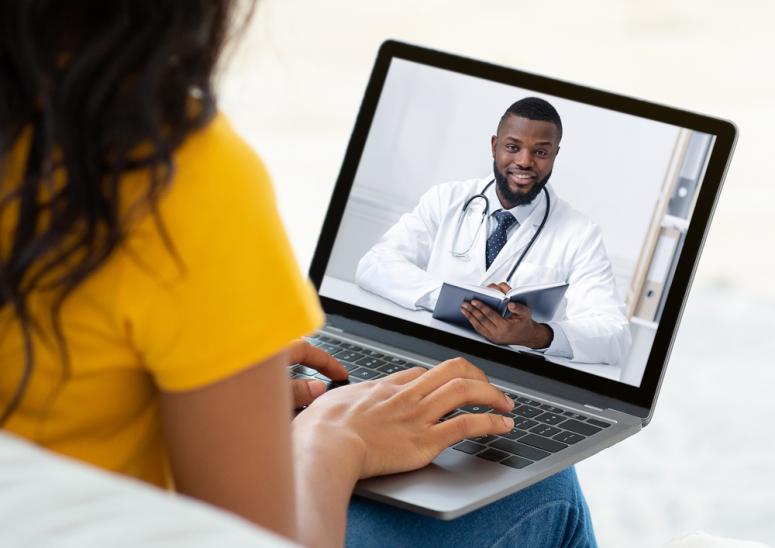 In advance of our annual Health Datapalooza and National Health Policy Conference, taking place on April 4-5, 2022, AcademyHealth hosted a virtual panel titled "What's Broken, Fixable, and Next in Digital Health." Leaders in the fields of health tech innovation, federal data, and health care delivery reflected on the current landscape of digital health, innovations they're excited about, and digital health's challenges and opportunities, particularly around health equity.
Reflecting on the Current Digital Health Landscape
The COVID-19 pandemic underscored that "We have some good building blocks in place, but we have so much more work we still need to do. We have data systems that are in dire need of attention, not only from an interoperability [standpoint], but also from the foundations of data in public health," began moderator Karen DeSalvo, M.D., M.P.H., MSc, Chief Health Officer at Google. "It can be prone to bias, and the regulatory evaluation systems are having trouble keeping up."
Even among those challenges, "The pandemic is like a time machine," reflected Micky Tripathi, Ph.D., M.P.P., National Coordinator for Health Information Technology at the U.S. Department of Health and Human Services. "Things before the pandemic we thought would take five years, suddenly we find we can do in six or 12 months."
This rapid acceleration of innovation is partially thanks to a massive influx in investments in digital health totaling 30 billion dollars in 2021, as Katie Drasser, MSPH, CEO of RockHealth.org, noted. With this massive influx of funding comes a wave of new opportunities and challenges for the public health and health care sectors. Panelist Rasu Shrestha, M.D., M.B.A, Chief Strategy and Transformation Officer and Executive Vice President at Atrium Health, highlighted the huge increase in consumer behavior demand for virtual and at-home health care, citing the 7,500 percent increase of virtual video business across the clinical enterprise at Atrium Health. The panelists also observed a surge of new industry collaborations with public health and health care delivery stakeholders, particularly in the rapid deployment of COVID-19 vaccinations, increasing public consciousness of health inequities and the role of public health, and new models of care delivery and related workforce requirements to deliver these new models of health care.
Contemplating these extraordinary circumstances, Shrestha asked, "How can resilient leadership stabilize what we're going through and, at the same time, help us work towards the innovative?" Drasser also asserted that digital health innovations are only innovative "when equity is baked into every decision point, every penny spent, every hire, and all aspects of what's being put forward […] How do we make sure the best of these digital health innovations are here to stay?" Drasser asked.
The Best Digital Health Innovations Here to Stay
When asked about digital health innovations that excited the panelists, Drasser remarked on the influx of mental health innovations, particularly those developed by innovators who have been failed by the mental health care system themselves. She noted innovators like Kevin Dedner at Hurdle and Nzinga Harrison at Eleanor Health, who work to make quality mental and behavioral health care more accessible for all.
Tripathi pointed to the RadX program at NIH, where they're developing standards for the reporting of results from remote diagnostics. He observed that as at-home testing increases, the public health system loses visibility of the results. However, if results of at-home tests are automatically reported, the potential public health opportunities are vast. Secondly, he pointed to the mobile vaccination credential cards as a breakthrough that allows patients to control health information that they can conveniently convey to providers and other stakeholders. By allowing individuals to control their own health information, these breakthroughs empower individuals to directly engage in and understand the value of public health.
Shrestha, from a health system perspective, acknowledged hospital at home as a top innovation.
"There's this power shift happening from bricks and mortar health care to essentially what we're calling connected care," he said. "Atrium Health's hospital at home program has grown to be one of the largest, if not the largest hospital home program in the country, serving thousands of patients and saving close to 20,000 bed days over the past two years."
In terms of COVID, this has allowed them to monitor COVID positive patients remotely, reduce community spread, and lower patients' fear and anxiety. Shrestha noted that "65 billion dollars' worth of care services will be shifting from the traditional care venues to the homes just by 2025," making the move towards a patient-centered care experience a top priority. Tripathi further commented that hospital homes bring together real-time patient monitoring, remote diagnostics, synchronous communications, and complex supply chain issues, which may trigger secondary and tertiary effects in health care and the world at large. These potential issues, such as how to get oxygen tanks into people's homes, serve as huge opportunities for digital health.
Digital Health as a Bridge
"When I think about digital health, I think it can play an enormous role in helping us to bridge things," said Tripathi.
A main challenge, according to Tripathi, is that the U.S. lacks a public health system. Instead, we have a "loose confederation of 64 major public health jurisdictions connected by thin strands of static reports transported by faxes in brittle messaging technology […] There is a huge opportunity to upgrade our public health care system and have it not be so siloed from our health delivery system."
Digital health can also bridge patients to social services to address upstream factors that negatively affect health outcomes. Digital health presents an opportunity to streamline the process of referring patients to social services or other types of organizations that can assist with housing, transportation, and other needs, noted Tripathi. To do this, data blind spots around the social determinants of health must be made visible and addressed, Shrestha said. He quoted Vincent Granville: "Talented data scientists leverage data that everybody sees; visionary data scientists leverage data that nobody sees."
What's Next for Digital Health?
Lastly, the panelists addressed misinformation and privacy concerns around digital health and data. The antidote? Shrestha believes it's "open data, open APIs, and more open policies." DeSalvo added, "The pandemic has pulled back the curtain in so many ways on policy making and the scientific enterprise, and people are hungry for information."
Join us in further pulling back the curtain on policy making and the scientific enterprise at AcademyHealth's Health Datapalooza and National Health Policy Conference. The pre-conference event is included with registration, and a recording is available to all current and future registrants. Register for the conference here to gain access to all sessions.
Blog comments are restricted to AcademyHealth members only. To add comments, please sign-in.