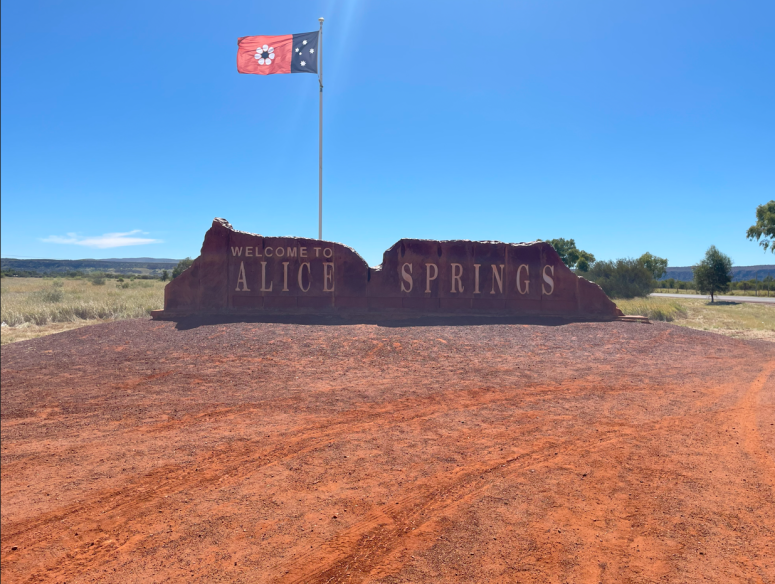 The 2023 Commonwealth Fund/AcademyHealth study tour continued with a visit to Australia, where we met with health policy and provider experts in Sydney as well as two locations in the Northern Territory, Alice Springs and Darwin. Just as we heard in New Zealand, which highlighted a clear mandate to improve health outcomes for the Māori population, Australia is working toward enhancing access to care for Aboriginal and Torres Strait Islander communities. Public and private providers and payers are working collectively toward the stated objective of "closing the gap"—mitigating health inequities among its various communities and ultimately improving health outcomes for its Aboriginal and Torres Strait Islander populations. 
The "closing the gap" activities reflect the acknowledgement that Australia, like the U.S., is grappling with issues of structural racism that have resulted in persistent health inequities for its most marginalized groups—though unlike in the U.S., the government has made explicit its commitment to addressing it. Later this year, Australians will vote on a referendum to create an Indigenous voice to Parliament, which would serve as an advisory body to the government on decisions that affect Aboriginal and Torres Strait Islanders. This is enabled by a unique section of the constitution that allows Parliament to pass laws based explicitly on race.
Australia Provides Foundation of Health Care Access for All
Australia's health system felt, on the surface, similar to that of the U.S.: Both federal and state/territory governments have responsibility for some aspect of the health care system, from providing services in public settings to regulating pharmaceuticals, hospitals, and preventive health programs. Individuals are covered via a mix of private and/or public health insurance in order to access care, and those with means can opt to spend more money out of pocket in order to access services from a wider selection of providers or from allied health professionals. The purchase of private insurance is incentivized by the tax structure and untethered to employment.
However, Australia consistently performs better than the U.S. on key metrics like life expectancy, infant mortality, and maternal mortality, while spending a much smaller percentage of GDP. While there are myriad factors that contribute to Australia's relative success, the one obvious differentiator from the U.S. and key enabler of individual-level activism and progress is the baseline of universal health care for all Australians. Initially passed in 1974, it took approximately 10 years to implement universal health care legislation and establish the Medicare program, which provides for care in public hospitals without cost-sharing and heavily subsidizes primary care for Australian citizens.
Universal Health Care Frees Up Energy to Focus on Addressing Access and Outcomes
Universal health care therefore has become the foundation upon which individual innovators and advocates have been able to make progress to improve health care access and quality. We met many individuals who are making strides in addressing issues of interest to the tour, including maternal and child health, access to care for Indigenous populations, and mental health. Among those we met on the study tour were Aboriginal people and Torres Strait Islanders who are leaders in health care research and advocacy making a tangible difference in the lives of their communities.
In the Northern Territory, we met with researchers working to improve maternal health care to promote better outcomes for Indigenous "mums and bubs" in recognition of stark inequities. Nearly 14 percent  of Indigenous babies are born preterm–nearly twice the percentage for their non-Indigenous counterparts–and maternal death rates are 4.6 times higher. The Molly Wardaguga Research Centre is a research team working to promote culturally safe maternity care, dismantling the structural barriers imposed by colonization by redesigning the westernized model of care with projects led and/or advised by Indigenous leadership. In addition to various publications and book chapters, such as the evidence-based RISE framework to improve outcomes for Indigenous families, the Centre has also produced a research documentary about "birthing on country," which has been recognized as best practice to promote maternal health, prevent preterm birth and low birthweight for Indigenous communities. As Dr. Yvette Roe, Professor Indigenous Health and Co-Director for the Centre, put it, "Research is activism."
Other examples of progress to enhance access to care with innovation and advocacy include Purple House, an Indigenous-owned and -run health service providing mobile dialysis units and remote clinics to Aboriginal patients "on country," with all the benefits generated by keeping them in the setting of their home land and in the presence of their support system. A Purple House patient group even created the first Aboriginal language app, Wangka Kutju, that provides real-time translation between English and Pintupi-Luritja, including sign language. Another highlight was a visit to one branch of Headspace, a national network of approximately 150 clinics providing mental health care services for mild to moderate needs and wraparound supports to young adults and their families, free of charge.
While impossible to put your finger on one straightforward explanation as to why Australia's efforts have resulted in better outcomes than the U.S. in some key metrics, its approaches to addressing current challenges in health equity and access felt familiar to us and provide important lessons for how we might innovate here. Overall, we left our visit inspired by the possibilities for structural improvements to our health care system, as long as champions continue to rise up, using evidence and activism to drive the change.
For more about the 2023 study tour, check out this overview as well as AcademyHealth staff observations from New Zealand and Singapore.
Blog comments are restricted to AcademyHealth members only. To add comments, please sign-in.