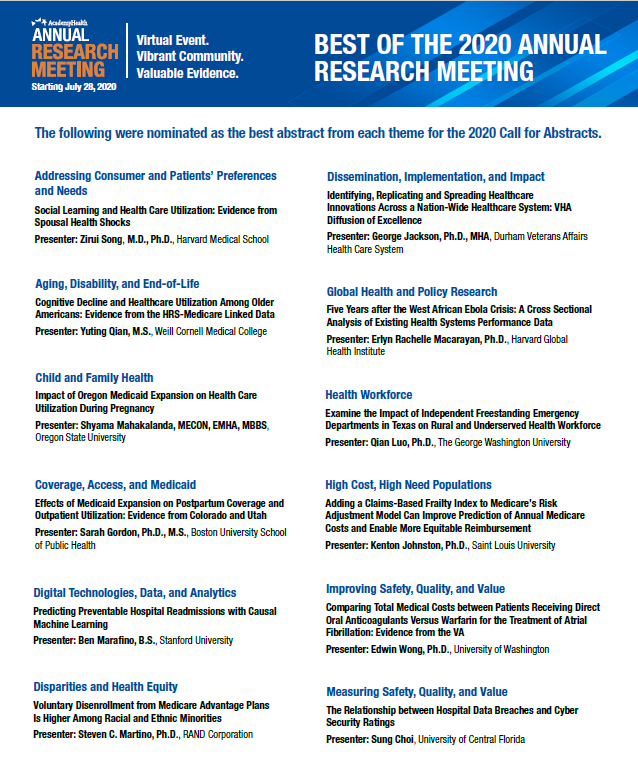 Best of the 2020 Annual Research Meeting
This publication lists the research and presenters who were nominated as the best abstract for 21 different themes from our 2020 ARM Call for Abstracts. The themes include: Child and Family Health, Addressing Consumer and Patients' Preferences and Needs, Health Workforce, Patient-Center Health, Disparities and Health Equality, and more.
Download Publication
Each year, AcademyHealth review committees select the most outstanding research abstracts submitted in response to the Call for Abstracts in 21 different areas of health services research (HSR). From child and family health to aging, disability, and end-of-life and coverage and access to safety, quality, and value, the Best of ARM abstracts provide a snapshot of exceptional HSR occurring across the country with important implications for policy and practice. This year's Best of ARM abstracts include work examining relationships between insurance, care, and vulnerability as well as novel approaches and insights from evaluation.