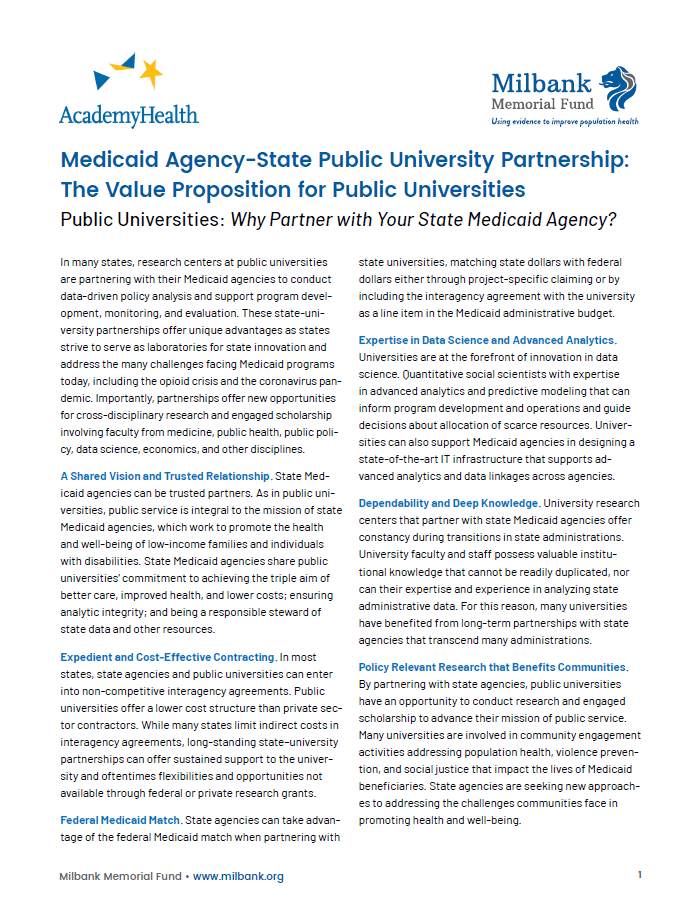 Medicaid Agency-State Public University Partnership: The Value Proposition for Public Universities
This one-pager provides an overview of the benefits of state Medicaid agency and state university partnerships.
Download Publication
In many states, research centers at public universities are partnering with their Medicaid agencies to conduct data-driven policy analysis and support program development, monitoring, and evaluation. AcademyHealth manages the State-University Partnership Learning Network (SUPLN) to support active partnerships in more than 20 states. These state-university partnerships offer unique advantages as states strive to serve as laboratories for state innovation and address the many challenges facing Medicaid programs today, including the opioid crisis and the COVID-19  pandemic.  These partnerships also offer new opportunities for cross-disciplinary research and engaged scholarship involving faculty from medicine, public health, public policy, data science, economics, and other disciplines.
Learn more about SUPLN here.