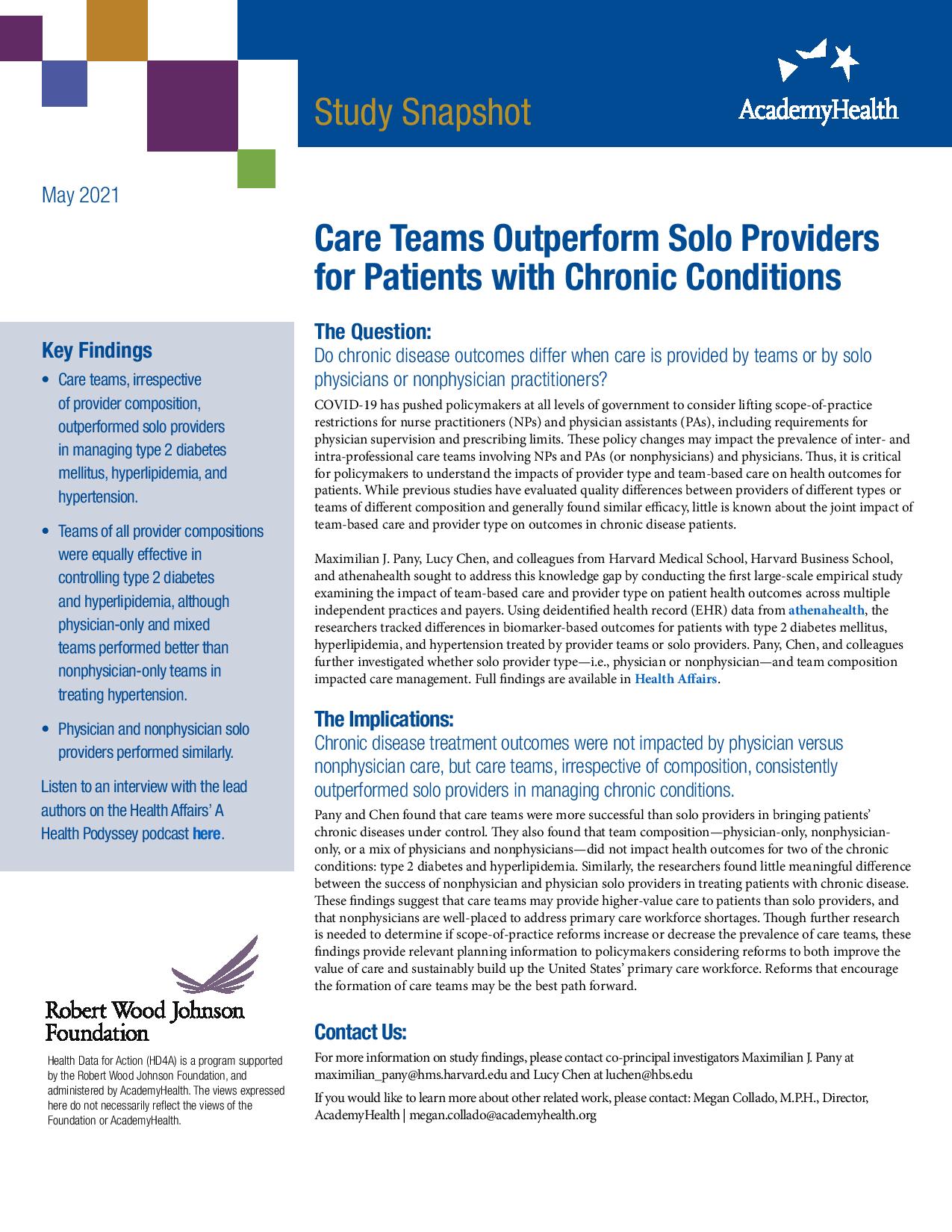 Care Teams Provide Higher Value Care to Patients with Chronic Conditions
This study snapshot outlines research examining the impact of team-based care and provider type on patient health outcomes.
Download Publication
COVID-19 has pushed policymakers to consider lifting scope-of-practice restrictions for nurse practitioners (NPs) and physician assistants (PAs), which may impact the prevalence of inter- and intra-professional care teams involving NPs and PAs (or nonphysicians) and physicians. Previous studies have evaluated quality differences between providers of different types or teams of different composition, but little is known about the joint impact of team-based care and provider type on outcomes in chronic disease patients.
This study snapshot outlines research from Maximilian J. Pany and Lucy Chen, who tracked differences in biomarker-based outcomes for patients with three different chronic conditions treated by provider teams and solo providers. They found that chronic disease treatment outcomes were not impacted by physician versus nonphysician care, but care teams, irrespective of composition, consistently outperformed solo providers in managing chronic conditions. Their findings suggest that policymakers need to prioritize reforms that grow the prevalence of care teams.
Full findings are available in Health Affairs.
This project is funded as part of the Robert Wood Johnson Foundation's Health Data for Action program, managed by AcademyHealth.