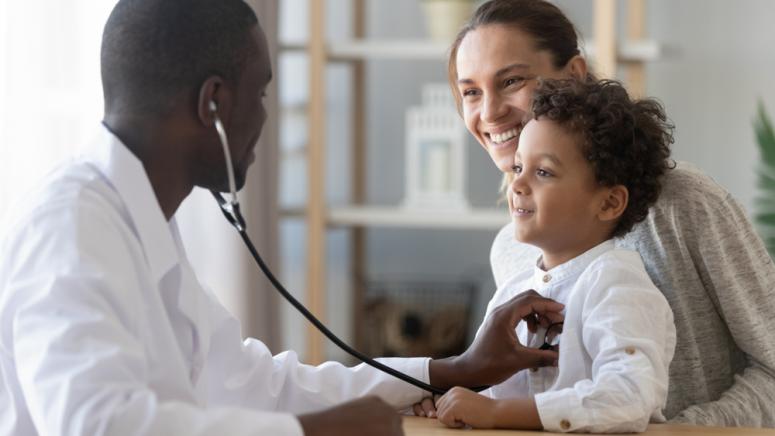 More than 10 years ago, the reauthorization of the Children's Health Insurance Program (CHIPRA) sparked investments in child and adolescent health care quality measurement and improvement. These investments and subsequent legislation contributed to efforts to improve the portfolio and implementation of pediatric quality measures for public and private use that are evidence based and backed by research in real world settings. As the health ecosystem evolves toward emphasis on performance and value, quality measurement and improvement efforts in child health will be increasingly important and visible. A panel of experts including, Nathan Chomilo (Medicaid Medical Director, Minnesota), Joanne Jee (Medicaid and CHIP Payment and Access Commission),  Kelly Kelleher (Nationwide Children's Hospital) and Kamila Mistry (Agency for Healthcare Research and Quality, AHRQ, HHS) moderated by Lisa Simpson, AcademyHealth, shared their insights on the shifting dynamics in child health care and research and discussed lessons learned on how performance measurement and improvement in the care of children and adolescents can be further advanced to address health equity and improve overall outcomes for children and families.   
The Pediatric Quality Measurement Program (PQMP) – a key component of CHIPRA – is a partnership between AHRQ and the Centers for Medicare and Medicaid Services (CMS). PQMP's overall goal is to improve the quality of care provided to children, particularly those in  Medicaid/CHIP programs. PQMP Phase I activities (2013-2016) centered on the development of new pediatric measures by seven Center of Excellence grantees, while Phase II (2016 – 2021) has focused on six grantee teams' efforts to assess the feasibility and usability of a subset of PQMP/Child Core Set measures in real-world settings at the State, health plan, and provider levels.
As Phase II of the PQMP grants and their accompanying learning collaborative begin to wind down, AcademyHealth, in collaboration with AHRQ and L&M Policy Research, recently hosted a webinar to discuss the Future of Quality Measurement and Improvement in Pediatrics. The panel of experts offered insights on how the field of child health quality measurement and improvement has evolved and how key macro issues – integrating social determinants of health (SDOH) in quality work and the move to value based care – continue to be important areas for work and innovation. 
The panelists first reflected on the progress made in the field of pediatric quality measures since the inception of PQMP. Progress can be seen in a myriad of ways such as the increased focus on and prioritization of pediatric quality measurement, the development a of numerous quality measures in areas where there were previously gaps, and the increase in the local application of quality measures across care improvement activities. Panelists acknowledged that, although there has been much progress in the field, issues of inequity persist, as evidenced by children in public programs, among communities of color who experience poorer quality of care and health outcomes  compared to children covered by private or employer-sponsored insurance. The discussion also highlighted a need to focus on continually striving to improve quality measurement, including the measures  on the Child Core Set.  While all panelists highlighted the need to consider the capacity of providers and systems to support measurement and associated improvement efforts, there was a call to for continued innovation to ensure we are moving closer to the vison set out by the CHIPRA legislation of reducing disparities in care and improving outcomes for children and adolescents on Medicaid and CHIP.   
The discussion shifted to focus on how to operationalize the use of SDOH to address disparities in quality of care provided to children. The panelists emphasized the need for further investments in infrastructure to ensure that performance data are used to inform decision-making and drive improvement efforts that result in greater equity. Panelists shared that this includes ensuring both access to high quality socio-demographic data as well as data sharing/interoperability across different systems – e.g., housing, nutrition supports, Medicaid – to understand the circumstances driving child health outcomes and ultimately to support social as well as medical needs. Investment in systems (to collect the right data) and in properly trained staff (to ask meaningful questions of the data) is necessary to ensure data are used more effectively to drive policies and processes to improve quality. The panelists shared that there is significant work being done on how to better capture SDOH – at the National Committee for Quality Assurance (NCQA), at the Office of the National Coordinator for Health Information Technology (ONC) with the Gravity Project, and at AHRQ, where they are working on building data infrastructure at the community level to collect SDOH.  
The conversation turned also to how the movement to value-based purchasing and contracting will evolve in the care of children. The group acknowledged that the development of value-focused initiatives in pediatrics has been limited thus far. The panelists emphasized the need to focus on a longer-term time horizon when measuring value in child health care as early investments yield outcomes many years hence and across other dimensions of child wellbeing (e.g. educational outcomes). The group noted that child health care lags with regard to the development and use of value-based purchasing models and there is significant interest in early findings and outcomes from CMS's Integrated Care for Kids (InCK) model, which is currently underway.
Bringing equity and value together, the panelists discussed methods for adjusting quality measures for SDOH and the role of value-based payment structures in addressing unmet needs and promoting health equity. Panelists agreed that risk adjustment can be a valuable tool when used appropriately in connection with incentive payments so as to not penalize providers caring for patients with more complex needs. Another related point was made regarding the importance of thinking about what is actually being measured and whether it perpetuates structural inequities. One example discussed the use of clinical algorithms and delving deeper to understand their use and specifically how race/ethnicity and other related variables can impact health care disparities and outcomes. 
A series of questions from the audience further tied the SDOH and value conversations together, by asking whether insurance should pay for addressing social and support programs that improve child health but fall outside of the traditional health care system. From a policy perspective, MACPAC and others have grappled with these issues, and more specifically, whether Medicaid funds should be spent on housing, food insecurity, criminal justice, and/or other determinants. The group remarked that Medicaid has a role in helping connect people to resources outside of traditional health care settings, particularly those that address barriers to care. There are also more opportunities for health systems and hospitals, as significant employers and landowners in the communities where they are located, to take a larger role in advancing work on social impact and health.
Final remarks focused on lessons from the COVID-19 pandemic and our country's ongoing reckoning with structural racism in the pediatric context. In addition to the unintended benefit of rapid cycle learning and innovation amidst a crisis, COVID-19 in particular has revealed missed opportunities for preventive care and provided a catalyst to rethink patient experiences and care delivery that should not be forgotten as we move toward a post-pandemic time. This includes emphasizing relationships with patients and family, outside of clinic or patient visits, further emphasis on the broader community, whether current patients or not, the use of telehealth to augment in-person care as needed, and attention to mental health issues. As a panelist noted in closing, we should consider equity in every decision and policy, and do so by focusing on decreasing the disparities within a quality metric. 
The CHIPRA legislation and the PQMP set out to make important strides in improving quality of care for children particularly those in Medicaid and CHIP.  While progress has been made there is much more to do to realize our collective vision of ensuring equal opportunities for quality health care and well-being for all children and adolescents.
Blog comments are restricted to AcademyHealth members only. To add comments, please sign-in.